NFC technology in iPhone 6 is compatible only with Apple Pay
|
The latest smartphones from the company finally have near field communication tech, but its uses are limited.
For several releases, the tech universe had been expecting Apple smartphones to include NFC technology, but now that the iPhone 6 has arrived, and it does finally enabled with near field communication, it is being discovered that its uses are exceptionally limited compared to rival devices.
The near field communication technology will be compatible exclusively with Apple Pay.
At the same time that the devices were unveiled, so was the mobile payments service called Apple Pay, which uses NFC technology, also received its first moments in the spotlight. This allows the iPhone to be used in place of a credit or debit card at one of the many places across the country that accept this type of transaction. All that would be required to use the mobile device in this way is to tap it against an NFC-equipped terminal and then use the fingerprint sensor through Touch ID to verify identity and confirm the payment.
However, while other devices use NFC technology for a range of capabilities, this is not the case with the iPhone.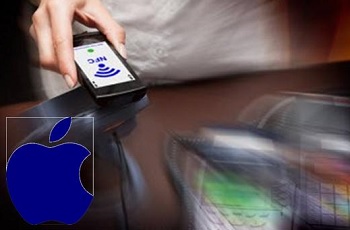 It looks as though Apple is continuing to hold back its use of certain forms of technology that are already becoming rather commonplace in the mobile tech market. For a few years now, other NFC enabled mobile devices have been used for pairing devices, exchanging contacts between smartphones, or even sharing photos and other media files. Tags located in public places such as in shops give consumers the ability to tap their devices and receive information about products or obtain discount coupons that can be redeemed at the checkout counter with another simple tap.
Many of these tasks can be accomplished with other forms of short range communication tech, such as Bluetooth – such as pairing devices, for example, as is the case with the upcoming Apple Watch – but Apple has opted to restrict the use of NFC technology in its devices, at least for now, exclusively to its payments service. This move is reminiscent of the release of Touch ID last year, at which time people had come up with all sorts of potential uses for the way that the fingerprint sensor could be used, only to discover that it was meant only for unlocking the device and conducting a small number of tasks.