NFC gadgets become increasingly popular for wireless tech
|
Headphones are now losing their wires in a new way by integrating near field communication.
A new set of wireless NFC gadgets have now been released in the form of headphones that use near field communication on top of Bluetooth technology to connect with devices.
These products use several kinds of tech in order to achieve wireless connectivity with smartphones or other devices.
These latest wireless headphones that have just been launched by SuperTooth are being called Freedom. They are an over the ear design for full sound and have now experienced their official launch online. These NFC gadgets have been built with the near field communication technology built right into them. This makes it even easier to pair with a broader range of devices.
These NFC gadgets have also been made in order to ensure a high level of sound and bass quality.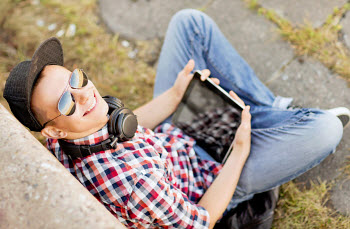 They use 40mm drivers in order to help to make certain that this listening quality will remain high. Beyond near field communication, the headphones also use Bluetooth and support devices that are A2DP enabled. For a fully wireless experience, Freedom includes controls located on the ear cups that allow the wearer to be able to change the volume, select tracks, and even answer phone calls.
In order to be able to achieve the best comfort, the ear cups can be rotated for a more customized fit to the wearer. The Freedom headphones are sold along with a storage pouch to help to keep them protected and clean when they are not in use. An omni-directional microphone supported by the headphones allow for voice calls.
The power behind the NFC gadgets is from an internal lithium ion battery. It is said to last for 15 hours per charge for music playback. They have reported that on standby, the battery can last 1000 hours on only a three hours charge time to bring the levels back to full again. The headphones weigh 200 grams and measure 160 mm in height, 187mm in width, and 71mm in depth. Their wireless range is a respectable 10 meters from the device to which they have been connected.