Newest wearable technology from Will.i.am unveiled
|
The musician and performer has now announced the latest version of his smartwatch, which is voice-activated.
Will.i.am has now announced the latest edition of his wearable technology device, with a voice-activated smartwatch headed to the United Kingdom which, he claims, will rival top options such as the Apple Watch and the Samsung Gear line.
The musician is far from the only one who has stepped into wearables, a category that is struggling for acceptance.
Indeed, wearable technology is growing and there have been some huge names thrown behind it, but many companies and celebrities, including Will.i.am (whose real name is William Adams), have yet to reach the point in which they could genuinely call themselves successful in this area. That said, it looks as though Will.i.am still has a few tech tricks up his sleeve (and around his wrist) as he has now come out with a new voice-activated smartwatch that can send texts and emails, play music, track fitness and allow users to search for information. This particular device also has a front-facing 2 megapixel camera.
This wearable technology stands out from the smartwatches from Apple and Samsung as it doesn't need a smartphone.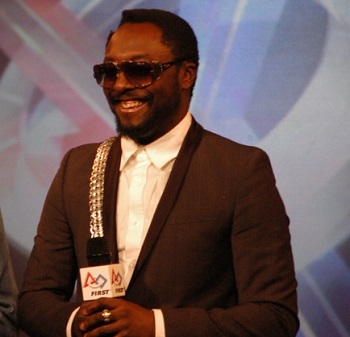 Unlike its top rivals in the wearables industry, Will.i.am's smartwatch doesn't need to be paired with a smartphone in order to be able to use all its functions. Most smartwatches need to be wirelessly paired to a smartphone in order to send and receive texts, access WiFi and notify the user that a call is coming in. That is not the case, here. This device is powered by 4G by way of a SIM card.
The singer explained that "It is not tethered to a device, it is the device." He pointed out that "The reason we built the platform this way is that it is for areas you are truly mobile – in the gym, in a car, on a bike, on a hike, areas where the phone really isn't meant for." He underscored the fact that while a smartphone is fine in many circumstances, it simply doesn't fit in others, such as at the gym or while riding a bike through the streets of New York City.
The musician has secured a mobile phone partner in Three, for his wearable technology. The smartwatch will be available in the U.K., starting in early April.