New virtual and augmented reality hub announced by Deakin University
|
The VR and AR technology spot will be launched to let staff, students and industry partners use the tech.
Australia's Deakin University has now announced its intentions to launch what will be an Interactive Digital Centre Hub, located in Melbourne, which will focus on virtual and augmented reality technologies.
The hub is expected to open at some point in the first half of 2016, though a specific date hasn't been released.
The idea behind this hub is to provide a place where industry partners, students and staff members can come together and get their hands on some of the very latest in virtual and augmented reality technology. The hub is being opened in partnership with EON Reality. In total, more than $10 million (USD) has been invested into the creation of this new facility. Once it is up and running it will be the very first center that is dedicated exclusively to VR and AR tech within the greater Asian region.
Deakin University chose to open its augmented reality hub as it already boasts a strong research group.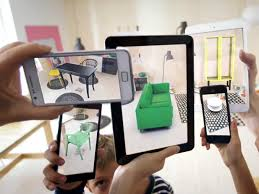 With a strong set of researchers already in place among its staff and students, Deakin University decided it would be a good investment to provide a location in which VR and AR technology could be studied. This way, it will become easier for these researchers to work with the industry itself, and it will also open up a world of new forms of educational courses and programs that focus on this type of mobile technology.
Among the courses that are already slated to start along with the hub includes a new Bachelor of IT Virtual Reality Major, in addition to a Virtual Reality Graduate Diploma and a Masters in IT specialization in Virtual Reality. Those new offerings are set to begin as of July 2016.
Among the hub features that are attracting the most attention include a multi-user high res immersive 3D dome. That feature will be used primarily for outreach programs.
Professor Trevor Day, the pro vice chancellor of the Faculty of Science, Engineering and Built Environment at Deakin, described the benefit of the virtual and augmented reality hub, saying "Deakin University's commitment to innovation will take another leap forward thanks to this exciting new partnership with EON Reality Inc and perfectly matches the Federal Government's new Innovation Strategy."