Mobile technology keeps students connected to the classroom
|
Post-secondary students will spend more time receiving their education online.
A recent study discovered that students engaged in post-secondary education spend a third of their time conducting school work online and this had nothing to do with the use of e-textbooks (electronic textbooks), the increase in online activity is due to mobile technology, which enables students to always remain connected beyond their desktop or laptop computers they may have in their homes or dorm.
Mobile tech gives students the power to create their own classrooms.
According to Canada research chair on information technology and communication in education at the University of Montreal, Professor Thierry Karsenti, "Mobile technologies are changing the landscape of the classroom, of post-secondary education." Karsenti added that "Simply put students are capable of creating their own classroom, a classroom they can access almost from anywhere, at anytime."
Karsenti explained that students underestimate how much time they spend online learning. For these students, using e-textbooks is normal so they don't consider it as being online. There are times when they do not even realize that they are on the net.
The way in which students learn and how teachers provide course material is changing because of Mobile technology.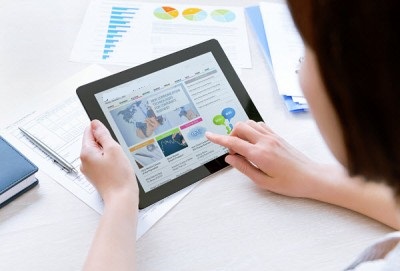 The study, which involved interviewing 845 students and educators, was conducted by H+K Perspectives, Hill + Knowlton's research arm, and yconic. It found that the majority of online tasks in which students engaged involved collaborating with peers (87%) and communicating with professors and teacher's assistance (86%).
That said, with the freedom to be online everywhere at anytime, this also means that the risk of engaging in distracting online activities, such as monitoring or posting on social media sites or playing games, becomes an issue. Thus, one of the challenges that professors face is to make certain their students will use mobile technology for the purpose of learning. Karsenti noted that "It is probably one of the greatest challenges teachers are facing."
The professor also said that for students who are interested in using mobile technology for learning, they will want to invest in a device that is powerful, has a good battery life, and will suit their specific needs. It needs to be powerful and flexible so it doesn't create learning barriers.