Mobile technology is being used at an addictive rate
|
A recent study has shown that 1 in every 10 people check their smartphones the moment they wake up.
According to the results of a recent study, one person in ten will use a mobile technology device, such as a smartphone, as soon as they wake up in the morning, and nearly half of all people will check that device a minimum of 50 times per day.
The study involved the participation of 4,000 people and determined that many check mobile devices often.
Nearly half of the people in the Millennial generation will check their mobile technology within the first five minutes of being awake in the morning. Moreover, many people will also check their devices repeatedly throughout the day, at a minimum of 50 times, on average. The habit of checking devices by Millennials will also occur at night, as one in four will check their mobile devices while they're in bed at night. As a whole, smartphone owners are estimated to check their devices 1.1 billion times per day.
Over one in three people will check their mobile technology devices 25 to 50 times per day.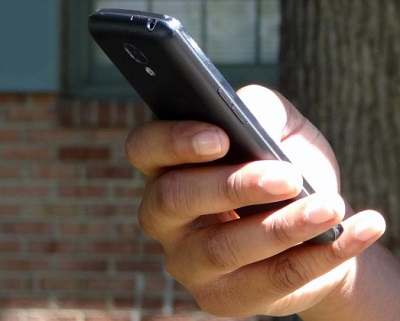 Another 16 percent of people will check their devices over 50 times per day from the time they get up in the morning to when they go to bed at night (this did not include the off chance that someone might wake in the night and check a device).
_____________________________________________________
Ad -

#1 Ways to Double Your Productivity For Life
By Jason Fladlien, referred to by many as "One of the top 5 living marketers on the planet". How did he get there? By working smart. Get twice as much out of your day with Jason's easy system -
Learn More Here
_____________________________________________________
The study, which was published in the Deloitte Mobile Consumer report, was held in the United Kingdom and was based on a survey of 4,000 people in a range of different age groups and socioeconomic backgrounds.
Beyond the tenth of all people who will check their devices within five minutes of waking, 53 percent of all mobile device owners will check their gadgets within the first 15 minutes of waking up in the morning.
It is currently estimated that 76 percent of all adults in the United Kingdom are smartphone mobile technology owners. This is an increase of 6 percent over what it had been in 2014. Every year, there are over 32 million of the devices purchased in that country, and another 6 million are estimated to be handed down each year.