Mobile technology is becoming increasingly important to grocery shoppers
|
An explosion of searches has revealed that people are using their devices to plan their supermarket trips.
According to search volume data that was collected during the second quarter of this year, consumers are looking to mobile technology on a rapidly increasing basis as they prepare their grocery shopping lists.
Among the searches that were performed over smartphones and tablets, recipes topped the ten leading grocery terms.
The largest sub-category search terms over mobile technology, according to the BRC-Google Online Retail Monitor were organic and natural foods. When all devices were taken into account, the searches conducted for grocery items rose by 22 percent when compared to the same quarter in 2013. The volume of searches conducted over smartphones greatly outpaced those of tablets. The data showed that there was a rate of growth of 94 percent over smartphones and 28 percent over tablets.
There was a tremendous spike in the number of searches conducted over mobile technology for organic and natural foods.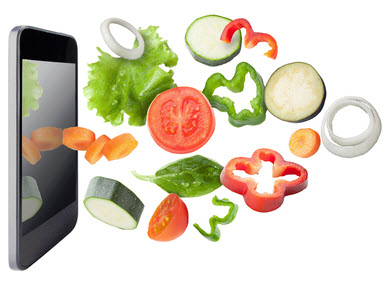 The growth rate in this category over smartphones was a tremendous 133 percent within that quarter. Among tablet users, the increase was recorded at 21 percent. Overall, when all devices were taken into account, there was a respectable growth of 23 percent.
_____________________________________________________
Ad -

#1 Ways to Double Your Productivity For Life
By Jason Fladlien, referred to by many as "One of the top 5 living marketers on the planet". How did he get there? By working smart. Get twice as much out of your day with Jason's easy system -
Learn More Here
_____________________________________________________
It was the barbecue and grill category that brought about the largest search volume growth across all of the various devices, at 40 percent. Thirty seven percent more searches were conducted within the special and restricted diet foods category. Latin American cuisine saw a growth rate of 35 percent, while meat and poultry searches were up 34 percent and beer rose by 32 percent.
When it came to specific locations that used mobile technology the most for grocery related searches, it was London that scored the highest. Peter Fitzgerald, the retail director at Google, said that "the developments grocers have made in the region, for example the increase in delivery options becoming available." The director general of BRC, Helen Dickinson went on to express that "In a change that will give particular cheer to grocery retailers, customers are increasingly turning to their tablet computers and smartphones for culinary guidance."