Mobile shopping is rising among APAC consumers
|
Shoppers throughout the 13 nations that make up the Asia Pacific marketplace use smartphones more regularly.
According to the results of a recent survey that was conducted by Visa, consumers throughout the 13 countries that make up the APAC marketplace have claimed that they have been using mobile shopping to make purchases at a considerably greater rate than ever before.
In fact, the survey results showed that the gap between e- and m-commerce is notably shrinking.
The survey compared the use of mobile shopping this year over what it was in 2014, and it determined that the market had experienced an increase of 22 percent among consumers in Asia Pacific countries. Moreover, the research also determined that there are now more consumers in that region of the world who are paying their bills and who are making product purchases by way of smartphones and desktops than there are those who make those same transactions over desktop computers.
The mobile shopping figures were published within the 2015 Regional E-commerce Monitor Survey from Visa.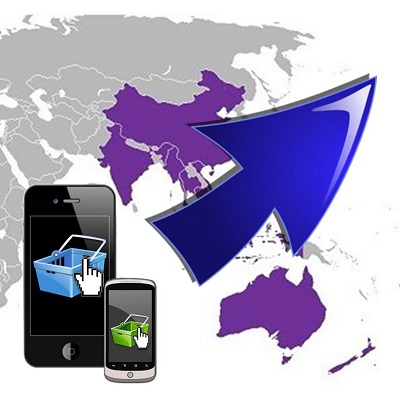 The countries in the APAC region that experienced the largest amount of growth were Indonesia, China and Taiwan. They saw a growth of m-commerce use of 36, 34 and 28 percent, respectively. These figures were based on the responses that were given by 11,760 respondents who reside throughout the 13 different Asia Pacific nations. Also among those countries are Vietnam, India, Australia, Singapore and Malaysia.
The Visa survey found that consumers in Thailand were equally as likely to make a purchase over a mobile device as they were over a laptop or desktop computer. The report on the research also indicated that the gap between the use of mobile and desktop computers for commerce was decreasing in several countries including South Korea, China and Indonesia.
According to Conor Lynch, the director of regional e-commerce at Visa, the findings of the survey have revealed a rising "norm" in making purchase through mobile shopping channels. "As consumers get more comfortable using their smart devices to research, browse, and purchase, m-commerce should soon overtake traditional e-commerce habits, strengthening this channel of engagement between consumers and retailers," he said.