Mobile payments volume in the US may reach $149 billion in 2019
|
Report highlights the aggressive growth of mobile commerce in the United States
A new report from Forrester Research predicts that mobile payments volume in the United States will reach $149 billion in 2019, up from the $50 billion in payments volume currently. Mobile commerce is still a relatively new concept, only rising to prominence over the past few years. In a relatively short amount of time, consumers have become enthralled with the idea that they can make payments for products online and at physical stores with little more than their smarthphones and the demand for mobile-centric services is rising quickly.
Mobile payment services may become mainstream within the next five years
Several companies have been working to offer consumers mobile commerce services that are both convenient and secure, but none have yet been able to build a platform that has seen mainstream acceptance. Consumers seem to prefer using a wide variety of platforms and services, switching from one to the next as they see fit. Within the next five years, however, the report predicts that this will change and some platforms will become favored among consumers, while others may fade into obsolescence.
Retailers are feeling pressure to engage mobile consumers more effectively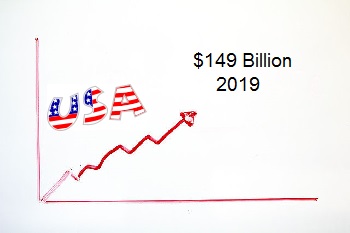 People are becoming more reliant on their mobile devices. As such, they are looking for services that can offer them more than the ability to pay for products online. The demand for physical, in-store mobile payments is growing quickly and retailers are feeling pressure to address this demand and engage mobile consumers. Some retailers are building their own mobile commerce platforms, while others reach out to companies like Apple and Google in order to connect with mobile consumers.
In-store mobile transaction volume may reach $34 billion by 2019
The report predicts that Apple Pay will help accelerate growth in physical mobile payments. According to the report, in-store mobile transaction volume will reach $34 billion in the U.S. by 2019. Services like Apple Pay will play a considerable role in powering this growth. As retailers see more success with in-store mobile payments, they may choose to become more aggressive in the mobile commerce field.