Mobile payments in the Philippines enjoy important partnership
|
Hybrid PayTech is now working with Smart eMoney to provide the country with smartphone transactions.
The announcement has just been made by Hybrid PayTech World Inc. that it has partnered with Smart eMoney Inc. (SMI), the Smart Communications Inc. financial services subsidiary in order to provide Philippines with new mobile payments options and services.
The two companies are collaborating for a brand new transaction platform ecosystem.
The purpose of this new platform is to give retail and enterprise businesses in the Philippines with new mobile payments opportunities. This new agreement will have SMI using the HybridVIRTUO Ecosystem platform for rolling out a new smartphone friendly point of sale system. This will include a range of different solutions that are touted as being easy to integrate with PoS systems that are already in place.
The platform will make it possible for SMI to deploy a complete mobile payments suite for businesses.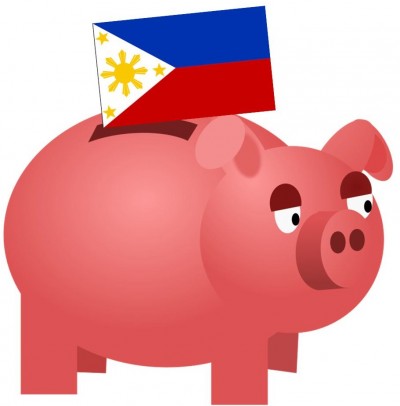 This system will be designed for a wide range of device compatibility, to work with mobile devices based on Android, iOS, BB, and Windows 6, 7 and 8. The platform from Hybrid, which makes it possible for interoperability from multiple types of devices is based on audio-jack or Bluetooth transaction acceptance units.
_____________________________________________________
Ad -

#1 Ways to Double Your Productivity For Life
By Jason Fladlien, referred to by many as "One of the top 5 living marketers on the planet". How did he get there? By working smart. Get twice as much out of your day with Jason's easy system -
Learn More Here
_____________________________________________________
It will give SMI clients the ability to receive transactions through mobile PoS MasterCard credit cards. This is designed to make accepting the cards and the processing of the transaction quick and convenient.
There are also plans in the works to make it possible for SMI to offer online debit through the use of a PIN system. This would make it possible for smartphones to be used for transactions through Philippine Automated Teller Machine (ATM) cards. Other mobile devices that could be used for this purpose will be tablets and mobile enterprise devices.
Beyond being compatible with all major smartphone platforms – as well as the major and local device brands – the mobile payments system is also compliant with Payment card Industry Data Security Standards (PCI-DSS). That is the worldwide security standard that is meant to help to considerably reduce the risk of data fraud through the evaluation of account data security and an assessment of the network architecture of an organization, in addition to its security policies, software design, its procedures, and its protective practices.