Mobile payments partnerships snatched up by Isis
|
The carrier backed digital wallet has just tied up a number of contracts to help its expansion across the nation.
Isis, the mobile payments wallet that is backed by three of the leading carriers in the country has recently announced that it will be going nationwide before the end of the year and it has just tied up a number of important contracts ahead of that rollout.
The announcement is following the pilot trials that have been held at Salt Lake City and in Austin.
The mobile payments wallet has partnered up with Amex, and Chase. The most recent partnership is with Chase, so that their Freedom, Sapphire, Slate, and JP Morgan Palladium cards will be supported by the service. Isis has already reached similar deals with both American Express as well as with Capital One. Once the cards have been loaded into the Isis app, they can be used for completing transactions at any retailers that accept this form of payment.
The mobile payments wallet from Isis is based on NFC technology.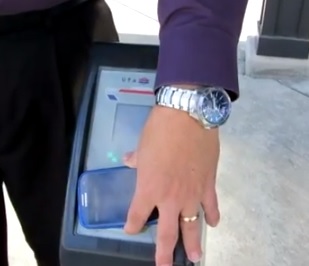 This means that in order to make mobile payments through the app, the user simply has to tap the device against an NFC technology enabled point of sale terminal. That said, it has been acknowledged by many industry experts that the adoption of devices that feature this technology remains quite slow. Moreover, there is a great deal of confusion among consumers regarding which devices do and do not have NFC technology. Moreover, Apple has not yet adopted this tech at all in any of the devices that it has released.
It has been suggested that Isis may have a contingency plan that will help to boost its initial traction by holding off its primary focus as a mobile payments service and focusing on the other elements of the wallet app, such as loyalty rewards and smartphone friendly couponing. These have been important drivers in mobile commerce, so it could be that they can make all the difference in boosting the popularity of the app.
This most recent news of the mobile payments partnership with Chase has only managed to open more doors for Isis, as it grows the number of cards that it can support.