Mobile payments from MasterPass are heading to an app near you
|
The MasterCard service is now going to add in-application purchases to its offerings.
MasterCard has just announced that its MasterPass mobile payments wallet will be available for making in-app purchases as well as the already existent option for merchants to embed the transaction type into their e- and mcommerce websites.
This announcement was made by the credit card giant in Barcelona at the Mobile World Congress.
Among the very first to use this new in-app mobile payments opportunity from MasterCard are Major League Baseball and Starbucks Australia. By bringing the smartphone wallet to applications, the company is acknowledging that consumers are shopping with their favorite retailers through branded retail apps on an increasing basis. This is the case whether those shoppers are on the go or actually within the store, itself.
As MasterCard recognized this trend, it only made sense to ensure that its mobile payments were compatible with it.
The senior vice president and group head, U.S. emerging payments lead at MasterCard, Purchase, New York, Mario Shiliashki, explained that as a growing number of consumers shop at retailer locations by way of mobile apps or with applications and browsers combined, it has been very important for the company's offerings to adapt. He added that it is common for smartphone using consumers to find the experience from a dedicated app to be more appealing.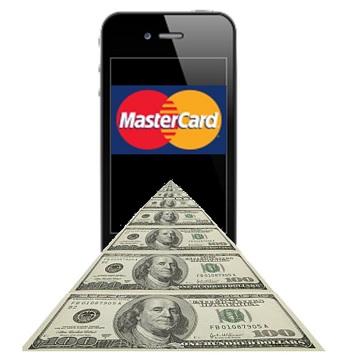 Therefore, by allowing MasterPass transactions to be available in stores, on websites, and in apps, Shiliashki feels that it will help to enhance the complete shopping experience. Providing compatibility with its mobile wallet in applications means that consumers will be able to choose the experience that they feel is the most appealing, relevant, and appropriate for their own needs. He also stated that it has allowed the company to bring the online and in store experience closer together.
The appeal for consumers to choose mobile payments through MasterPass instead of paying with credit cards and other means through each individual retail application is that it allows a transaction to be securely completed from one wallet, without having to provide payment data with numerous different merchant application providers.