Mobile payments face more scrutiny due to lawsuit against Sprint
|
Consumer Financial Protection Bureau files a lawsuit against Sprint
The Consumer Financial Protection Bureau has announced that it has filed a lawsuit against Sprint, one of the largest telecommunications companies in the United States. The lawsuit accuses the company of illegally processing charges through a third party. This marks the first time that the agency has pursued legal action against a telecommunications company and the lawsuit is also bringing more scrutiny to the mobile payments space.
Mobile payments are becoming more favored among consumers that need to pay their bills
Mobile payments have become quite common among consumers. Many people are opting to pay their phone bills and other charges with their mobile devices rather than pay these charges on a home computer. The agency claims that Sprint has allowed third party vendors to place "tens of millions of dollars" in illegal charges. The agency also suggests that Sprint has ignored consumer complaints regarding the matter, collecting money from third party vendors without cause. The Consumer Financial Protection Bureau is now seeking court approval to force Sprint to refund money to consumers and pay fines associated with its alleged actions.
Sprint may not have properly monitored its third party vendors from 2004 to 2013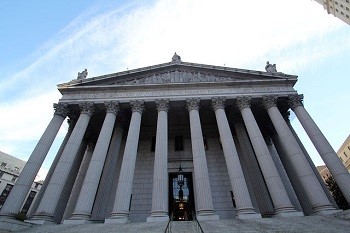 According to the federal agency, from 2004 to 2013, Sprint outsourced payment processing for digital purchases, such as games and other mobile applications. The agency claims that many consumers were not aware that they would have to pay for these applications because of hidden charges. Sprint is accused of failing to properly monitor its third party vendors and stop them from charging consumers over their mobile devices.
Mobile commerce is falling under more scrutiny due to the actions of third party merchants
The mobile commerce space may face more scrutiny from government agencies, depending on how the lawsuit plays out. Potentially malicious activities from some online vendors has shown the need for more regulation in the mobile payments sector. Because mobile commerce is still so new, federal lawmakers have had trouble forming regulations and standards that would govern this emerging market.