Mobile marketing is the next step for Old Chicago Football Challenge
|
The restaurant chain started on pen and paper, and brought the game online last year, now it's moving up again.
After having taken its popular game, Beat the Leader, online in 2013 after it had previously been available only on pen and paper, Old Chicago is now going the mobile marketing route and is opening up the challenge to people with smartphones and tablets, as well.
So far, more than half of all of the Beat the Leader traffic has come from smartphone and tablet using customers.
That said, beyond the game, itself, Old Chicago has seen quite a dramatic shift, overall in the participation of their over ninety restaurants since mobile availability came into play. This just one more example of the importance of mobile marketing and compatibility when it comes to succeeding in today's marketplace. More than 6 out of every ten participants, this year are now coming from mobile devices.
This helps to illustrate the trend toward mobile marketing and the effect it is having on consumers.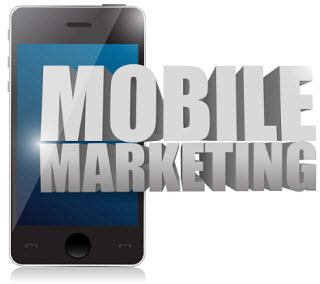 Among the additional appeals for playing the popular game over mobile, this channel also provides customers with a far greater way in which to engage with and challenge other players who can be found all across the United States. As an added incentive, there are some great digital rewards available to players.
_____________________________________________________
Ad -

#1 Ways to Double Your Productivity For Life
By Jason Fladlien, referred to by many as "One of the top 5 living marketers on the planet". How did he get there? By working smart. Get twice as much out of your day with Jason's easy system -
Learn More Here
_____________________________________________________
This new digital game was the result of a partnership between Old Chicago and Movement Strategy. This effort is proving to be a considerable success. According to the Movement Strategy co-founder, Eric Dieter, "With the improvements to the mobile experience we're aiming for a 90 percent retention rate week over week – meaning users are returning to make picks and view leaderboards." Comparatively, last year, that figure had been only 70 percent.
Mobile marketing has started to play a very important role in the restaurant world, from large fast food chains to single location mom and pop eateries. It has become a way to reach and engage consumers and to encourage them to stop in more often than they usually would, or to order more than they had planned, while enjoying every moment of the experience.