Mobile marketing company formed by Telefónica
|
The telecom giant has now announced the creation of its new business called Axonix.
Telefónica has now unveiled its new Axonix company, which is a mobile marketing firm that has been developed through the financial backing of the telecom company itself, in addition to the affiliates of the GSO Capital Partners of Blackstone.
The company made the announcement of its new business by way of a recent press release.
That press release showed that Axonix is the very first mobile marketing exchange program that the operator has ever created and operated. Now, Telefónica and Blackstone's GSO capital will be using this tech to help to carve out a new sector for itself. The release also explained that MobClix would be the technology that would be used for powering Axonix.
The analytics tool from MobClix will ensure that the mobile marketing will be measurable.
The MobClix tool is designed to be used for mobile apps. This is vital to being able to track and analyze the success of specific ads or of larger campaigns.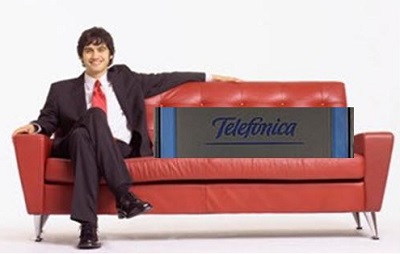 _____________________________________________________
Ad -

#1 Ways to Double Your Productivity For Life
By Jason Fladlien, referred to by many as "One of the top 5 living marketers on the planet". How did he get there? By working smart. Get twice as much out of your day with Jason's easy system -
Learn More Here
_____________________________________________________
Telefónica's current director of global advertising sales, Simon Birkenhead, has now been appointed as the Axonix chief executive, so he will soon be leaving his present role in order to move into the new one. The newly created company will have its own entirely new team of executive management. It will have global operations that will be headquartered in London.
Although Axonix will be a business that is run independently from Telefónica, the mobile operator said that the company will still be able to take advantage of the existing advertising industry expertise, its financial credibility, as well as the worldwide reach of the two shareholders behind it.
The Telefónica CEO of digital service and innovation, Stephen Shurrock, explained that "Axonix is created specifically for the mobile advertising industry, using technology with a four-year heritage in leading this market to offer a central destination for operator-enriched advertising inventory." He also stated that the company is proud to be the first company of its kind to both own and power an exchange platform for mobile marketing. Shurrock feels that this is a clear demonstration of the company's dedication to placing the spotlight on digital services as they convert themselves into a digital telecom.