Mobile gaming comeback effort launched with Zinga's FarmVille
The mobile app development company is putting everything into resurrecting its social game.
Not too long ago, Zynga dominated the Facebook mobile gaming scene, with its hugely popular app called FarmVille, which was the social equivalent of what Candy Crush Saga has become, today.
That said, the flood of smartphone apps available to consumers has knocked the pins out from under the company.
The competition among mobile app development companies is tremendous, and leading hits has become a nearly impossible feat for the vast majority for firms. After having been king on Facebook, Zynga's dominance has since eroded to a massive degree. Many would consider the company to be on the edge of altogether irrelevance. However, the company is now hoping to launch an effort that will send itself back up to the top of social and mobile gaming.
Mobile gaming enthusiasts will soon be able to find a second version of the game they loved, in FarmVille2.
Zynga is also hoping to reboot two of its old smartphone and tablet based apps, "Zynga Poker" and "Words With Friends". Don Mattrick, the CEO of the mobile app development firm, has acknowledged that the last little while hasn't been easy for the company, particularly due to the massive number of competitors in the race. However, he also feels that they are on their way to catching up, once more.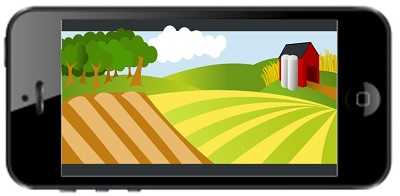 He explained that "You've got to keep innovating; you've got to give people things that cause them surprise and delight." That said, he also went on to point out that "But the first thing you've got to do is get your content there."
Mattrick is a veteran of Electronic Arts, having been an executive there. He had also previously run the Xbox division at Microsoft, before he left that osition in order to replace Zynga's co-founder, Mark Pincus. Now, it is his intention to debut as Zynga's CEO in San Francisco at an investor conference of Morgan Stanley. This new leadership will coincide with the company's efforts to fulfill its promise to make a larger push into mobile gaming and, it hopes, to bring itself back to unquestionable relevancy.
About The Author
Dan Gendro
Dan moved to the U.S. just recently. Young and hungry for work and a place to blog he approached us with some great ideas - we said yes and so it began! He enjoys long walks, country roads...oh, we're just pulling your leg! But we do know that he does like a good story, so if you have something big, share it with Dan!