Mobile games to be released by Nicki Minaj and Jason Statham
|
Fans of these hot celebrities can get their smartphones and tablets geared up for some upcoming releases.
If there is one thing that has become quite commonplace in the world of mobile games, it's that top celebrities are enjoying the chance to add their own names to the mix, and this trend doesn't appear to be slowing down.
The latest entrants into the mobile gaming app world will be a top rap artist and a leading actor.
Nicki Minaj will soon be joining others in the music industry who have released mobile games, in the hopes of achieving similarly successful download numbers. She will be following in the footsteps of others such as Katy Perry, and will be doing so with the same developer: Glu Mobile. That company is also the mobile game developer behind the recent release of Kim Kardashian: Hollywood.
Nicki Minaj isn't alone in upcoming celebrity mobile games, as Jason Statham will also have one by this fall.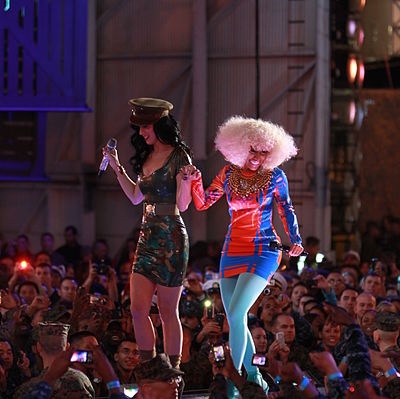 Statham, best known for his role in The Transporter, will have a Glu Mobile game of his own, too.
As has been the case in previous mobile gaming offerings from Glu Mobile, these celebrities will be adding their likenesses and voices to the games, to provide fans with a more authentic experience by way of their mobile devices.
While Minaj's mobile app isn't expected to be released until next summer, and not as much is known about the precise design and purpose of the game, in Statham's case, the design is a little bit clearer. His game will be called "Sniper X: Kill Confirmed". It will be out in the fall and will have some features that will feel rather familiar to people who have previously downloaded games from this mobile developer; that is, the celebrity name, likeness, and voice.
However, it deviates from those mobile games a little bit in that it is a first-person shooter that focuses more on that style of entertainment than actually interacting with the celebrity, himself. Most of the specifics on this game have not yet been released, so it is not clear exactly how this game will differ from the dozens of other similar options that are already available to be downloaded.