Mobile games are outspending consoles on national television advertising
|
Small publishers are forking over huge amounts of money to make sure their products are seen.
Although the console gaming is known for the massive budgets it has for advertising its products on television, the latest trend has actually been for smaller publishers of mobile games to put together some considerable TV campaigns.
In fact, those smaller game companies are outspending their console counterparts at an incredible rate.
Recent statistics released by iSpot.tv have shown that among the top five video category advertising spenders on television, four are within the mobile games space. Together, those companies spent more than $130 million in the first quarter of this year. The top three were King, Machine Zone, and Supercell and their spending made up 30 percent of the entire video games category ad spend on television.
This spending on advertising for mobile games on TV outpaces that of the established console giants.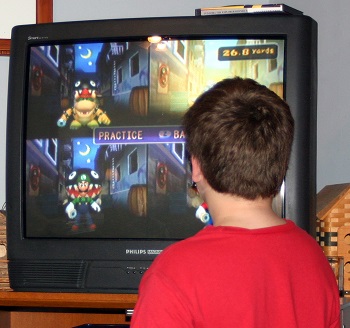 In fact, those smaller mobile gaming companies didn't just spend more than Nintendo, PlayStation and Xbox, but they also spent a larger amount than the game manufacturers for those consoles, including Electronic Arts, Ubisoft, and 2K.
Speculation in the industry has suggested that the reason for this trend is due to the shifts occurring within the video game industry as a whole. In 2014, console manufacturers had still been holding the lead position in terms of spending within the video game category. The reason was that Microsoft and Sony were trying to give an explosive launch to their new generation devices (Xbox One and PlayStation 4). The combined spending of those two companies made up 36 percent of the entire category. However, during the same period this year, the combined spending of those brands represented only about 10 percent of the category.
While the first quarter of the year is typically a rather slow one when it comes to console game advertising, as they will usually spend the largest amount of money during the fourth quarter when they release their biggest titles, this doesn't change the fact that publishers of mobile games are spending a larger amount now than they ever have before on television advertising.