Mobile devices that are most "breakable" are from Apple
|
A list of the "Most Breakable Gadgets" has now been released to show that some of the priciest break the most easily.
An insurance company has now released a list of mobile devices that they feel are the most fragile based on their own testing and data, and what they have found is that the Apple iPad Mini and the Samsung Galaxy S4 are among those that are the easiest to break.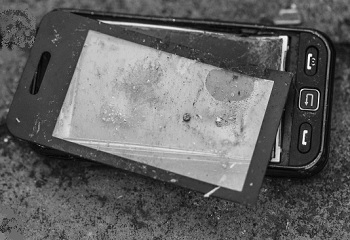 Following some research, the firm came to the conclusion that durability is not Apple's strong suit.
This is one area where those mobile devices were decidedly not superior to some of the competing brands such as the Google Nexus, Samsung, or Motorola gadgets. That said, even though the iPad Mini was the mobile gadget that was the most breakable, the Samsung Galaxy S4 was a close second, so it shouldn't be too keen to rub it in, quite yet.
The tests were conducted by SquareTrade Europe to test the durability of top mobile devices.
The research was held based on certain common scenarios that could be experienced by these gadgets throughout their lifetimes. For example, they were dropped onto a concrete floor from a predetermined height, and were dunked into water. According to the SquareTrade managing director, Kevin Gillan, explained that consumers are pouring an increasing amount of money into their portable tech, so it is important to know that the device will be able to hold up to the purchaser's life, to "get our money's worth".
Gillan added that "By putting devices through tests that replicate real life situations, we want to help people make smart choices when it comes to choosing gadgets and ensure they are covered against accidental damage."
The SquareTrade Most Breakable Gadgets top 10 list actually included four products from Apple, including the iPad Mini at the top of the list, as well as the iPad Air (in third place), the iPhone 5C (in fifth place) and the iPhone 5S (in eighth place). Top competitor, Samsung, had three devices of its own on the list, including the Galaxy S4 (in second place), the Galaxy S3 (in fourth place) and the Galaxy Tab 3 (in seventh place).
To complete this list of fragile mobile devices was the Google Nexus 7 (in sixth place), the Google Nexus 7 2013 (in ninth place), and the Motorola Moto X (in tenth place).