Mobile contactless payments predicted to explode in three years
|
New report shows the number of users to use this form of mobile payments will almost triple by 2017.
A recent Juniper Research study indicates that there could be as many as 300 million consumers worldwide who will make mobile contactless payments by the year 2017, which is a huge increase from the slightly more than 110 million that utilized this mobile payment service in 2013.
Contactless card rollouts are gaining momentum in many countries across the globe.
According to the study, several markets may soon be adopting contactless payments for mobile due to the success and popularity of contactless debit and credit cards. In addition, the introduction of contactless cards also lead to an increase in Point of Sale (POS) terminals equipped with Near Field Communications (NFC). It has now become standard for leading POS vendors like Ingenico and VeriFone to ship most of their terminals with NFC.
However, the research director and author of the report, Windsor Holden, stated that stakeholders need to work on their efforts to increase awareness among consumers regarding mobile contactless payments. Furthermore, he said the value proposition also needs to be taught to retailers. Holden commented that contactless payment technology is mainly "being sold to retailers on the basis of faster throughput at the POS. The other critical opportunities offered by contactless – such as consumer engagement and product upselling – are much lower on their radar."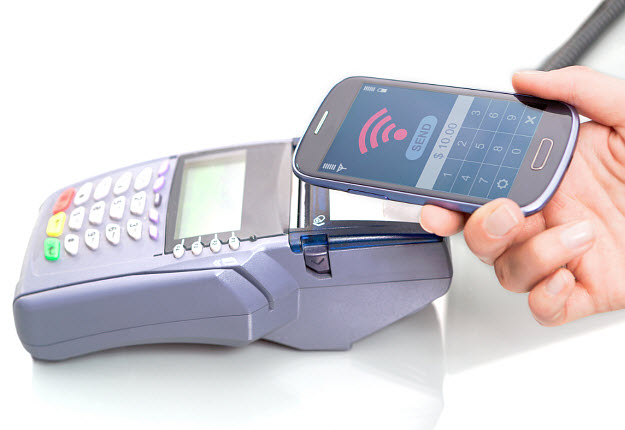 The cost of mobile contactless payments cards is higher than plastic cards.
The Juniper study also noted that NFC rollouts have been held back due to the lack of a clear business model. Currently, it costs more to issue a mobile payment card than it does a plastic card.
In addition, it is likely that the mobile contactless payments market will receive a significant boost from the expected launch of Apple's iWallet service. That being said, currently, it is not clear if extra POS upgrades will be necessary once the service is launched. Moreover, it has not been officially confirmed that Apple will be releasing a mobile payments service or that it will feature NFC technology. This isn't the first time NFC rumors have been linked to Apple, but nothing has ever come of these rumors.