Mobile commerce top spot grabbed up by John Lewis
|
In recent EPiServer research, the department store retailer managed to score 75 percent.
John Lewis, a large British department store, has scored extremely well in the latest EPiServer Mobile Commerce 2014 report, when it comes to the smartphone and tablet based shopping experience.
The company was only just slightly ahead of some of its biggest competition, such as Amazon UK and Argos.
The EPiServer report provided the results of an annual study that took the leading 20 retailers in the United Kingdom into consideration. This report has now reached its third year and has shown that while some retailers are excelling in mobile commerce, others are facing a considerable struggle in providing the type of seamless, friction free m-shopping experience that is now expected by consumers.
Mobile commerce is becoming considerably more sophisticated and is evolving quickly.
The average score that was recorded by the research was 47 percent effectiveness for m-commerce. Comparatively, last year the average score had been 55 percent. This suggests that as the technology and expectations become more complex, retailers are having a hard time being able to keep up.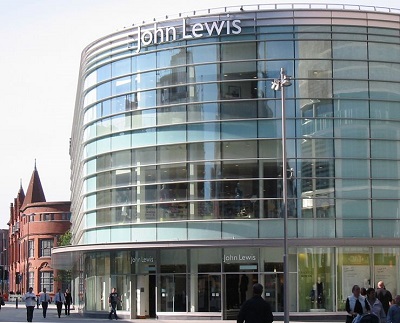 The study took into account Android and iOS dedicated apps for both smartphones and tablets, as well as mobile sites. It took a number of different factors into consideration, including location based and geolocation tools, multi-channel experiences (such as the "click and collect" option that allows a consumer to make a purchase over a smartphone and then simply pick it up in the store), in addition to direct contact with customer service options, social sharing features, and personalized content.
At the very top of this mobile commerce experience list, was John Lewis, which managed to score 75 percent, just squeaking ahead of its competition. It was granted this score after it had achieved a consistently solid mobile strategy throughout its website, Android and iOS app experiences. The official statement from EPiServer said that "Apps deliver smooth experiences that reflect the main site and John Lewis branding with great user experience features, for example 'double tap to zoom' on product images, an in-store crossover feature in the form of a barcode scanner and a location-enabled store finder."