Mobile commerce spending has slowed during the first quarter of 2014
|
comScore report highlights the state of the mobile market and spending among consumers
Leading market research and analytics firm comScore has released its latest report concerning the performance of mobile commerce in the U.S. The report highlights the first quarter of 2014, showing that mobile shopping and spending has increased by a significant margin over what was recorded during the same period of the previous year. More consumers are beginning to rely on their mobile devices in their daily lives. As this trend becomes more prominent, commerce is becoming more digital.
Desktop e-commerce grew by 12% during the first quarter of this year
According to comScore's report, desktop e-commerce rose by 12% year-over-year during the first quarter of this year. This represents the fourteenth consecutive quarter where double-digit growth has been recorded in this sector. Consumers appear to still favor the shopping experience they have using desktop computers and these platforms are likely to remain quite popular with consumers shopping online for the foreseeable future.
_____________________________________________________
Ad -

#1 Ways to Double Your Productivity For Life
By Jason Fladlien, referred to by many as "One of the top 5 living marketers on the planet". How did he get there? By working smart. Get twice as much out of your day with Jason's easy system -
Learn More Here
_____________________________________________________
Mobile spending has slowed by a modest degree due to the passing holiday season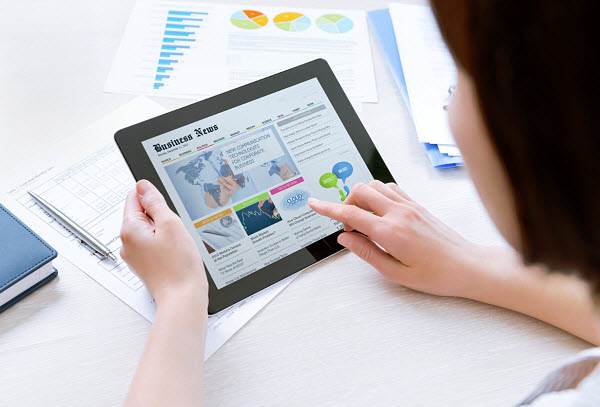 The report shows that mobile commerce spending has slowed down somewhat from what it had been during the fourth quarter of 2013. Typically, spending is usually highest among consumers during the holiday season, with spending slowing down significantly afterward. Notably, however, spending has only slowed by a modest amount, which means that consumers are still using their mobile devices to shop online relatively frequently. This is being considered a good sign, especially in light of the softening mobile market and the general wariness that consumers have about mobile payments.
Mobile activity likely to pick up at the end of the year
The most popular product categories among mobile shoppers during the first quarter of this year were apparel and accessories, consumer packaged goods, sports and fitness goods, and subscription-based digital content. Consumers are expected to continue participating in mobile commerce somewhat regularly as the year goes on. Mobile spending is expected to again accelerate as the holiday season approaches, especially now than retailers are planning to engage mobile consumers more aggressively than they have in the past.