Mobile commerce shows signs of growth globally
|
Report highlights the recent successes of the mobile shopping space and e-commerce
Internet Retailer has released a new report concerning mobile and e-commerce throughout the world. The global e-commerce market is growing at a rapid pace as smartphone adoption accelerates. More people are using their mobile devices in their daily lives and this is putting more focus on mobile shopping. Using a smartphone to shop online or at a physical store is becoming easier and new mobile commerce services are proving to be rewarding for consumers that use them.
21% of all e-commerce sales come from mobile devices
The report from Internet Retailer shows that mobile now accounts for 21% of all e-commerce sales. The report expects that mobile commerce will generate some $84 billion globally by the end of this year. Conventional online shopping from a desktop computer still accounts for the majority of e-commerce activity, but this is beginning to change as more consumers show favor for shopping from their mobile devices.
Mobile websites are favored over applications by mobile shoppers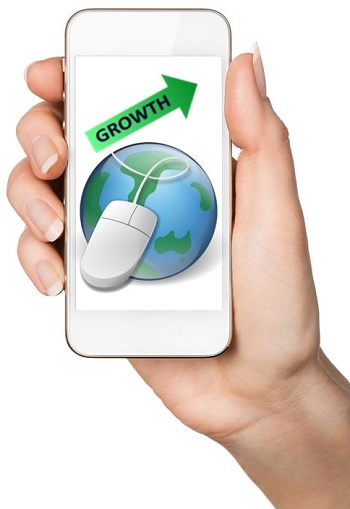 The report anticipates that 42% of mobile sales will come from applications while 58% will come from mobile websites. Apps are often seen as useful mobile commerce tools, but websites designed to cater to a mobile audience have a greater impact in the e-commerce space. The quality of these sites can determine whether or not a purchase is finalized and can influence a consumer's interest in mobile shopping. A poorly designed website could drive people away from mobile commerce relatively easily.
Security is becoming less of a problematic issue for the mobile world
Mobile commerce has been finding more success recently as certain security concerns have been laid to rest. When it comes to shopping online, consumers often worry about the security of their financial information. Many mobile commerce platforms of the past few years have lacked sufficient security measures that could protect this information and retailers found it difficult to keep this information secure as well. As the sector continues to mature, retailers are finding better security solutions, ensuring that consumer information is kept safe.