Mobile commerce is helping India's digital world thrive
|
E-commerce in India is growing quickly, and mobile consumers are adding more momentum to this growth
India's e-commerce market is booming, and the mobile Internet may be the reasons. According to a new report from eMarketer, 47% of India's population became smartphone users in 2014. More than half of the country is expected to be mobile by the end of this year. As more consumers gain access to mobile devices, they are beginning to use their smartphones and tablets to shop online for products that they are interested in. As such, mobile commerce has begun to aid the growth of the e-commerce market.
Country's e-commerce market is expected to hit $7.7 billion by the end of 2015, powered by mobile commerce
With the aid of mobile shoppers, India's e-commerce market is expected to reach $7.7 billion this year, a 45% increase over 2014. This does not include travel spending, however, which has been growing quickly among mobile consumers. Expanding the country's mobile Internet capabilities have made it easier for consumers to engage in mobile commerce and shop online with their mobile devices. The convenient nature of mobile commerce has also proven quite attractive to consumers.
Traditional retailers are engaging mobile consumers with augmented reality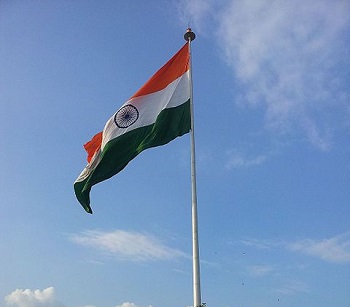 The mobile space is not the only thing driving growth in India's e-commerce market. Traditional brick-and-mortar stores are also driving people to the Internet to purchase products. Many retailers have begun to use augmented reality for their marketing campaigns, which has proven to be quite engaging for consumers. These campaigns offer consumers special deals if they shop online and help raise awareness of stores that are near their location.
India is becoming an attractive mobile commerce market for the retail sector
India is quickly establishing itself as one of the most active and attractive mobile commerce markets in the world. Several payment firms have begun to bring their mobile platforms to the country in order to take advantage of market growth. Several retailers have become more mobile-centric as well, working to engage mobile consumers in a more effective manner than they had in the past.