Mobile commerce firm to launch its own payment bank
|
Paytm intends to launch its own bank in India in the near future
Paytm, an Indian electronic and mobile commerce organization, has announced plans to establish India's first payments bank. The company intends to leverage its extensive mobile commerce experience, especially when it comes to mobile wallets, to establish a lead in the financial sector. The company has already found success in the mobile space by offering consumers access to its mobile wallet platform, which is expected to reach 150 million users by March 2016.
Several companies have been approved to launch their own banks in the country
Paytm is among 42 companies that have received approval from the Indian government to launch payment banks. The banks will take deposits and provide remittance and payment services. These banks are expected to be quite useful for migrant workers that need to send money to their home country. The banks will be unable to issue loans, however, but they will be able to provide a wealth of services to consumers that still do not have bank accounts.
Paytm will see relatively little competition with its new bank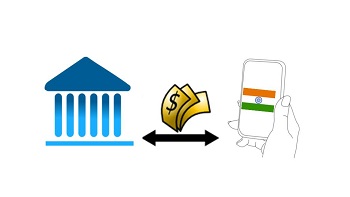 Operating in the mobile commerce space has given Paytm the experience it needs to find success with its payment bank. The company is expected to launch its payment bank before its competitors, which will give it a significant edge. Alibaba, a Chinese company that has established a major presence in the mobile commerce space, has plans to launch a payment bank of its own through its One97 Communications organization. The company will be significantly slower in launching this bank, however, and Paytm will have streamlined its financial services before any major competition enters the market.
Mobile commerce companies are expanding into new territory
Mobile commerce continues to grow in popularity in India, which has become one of the world's most attractive mobile markets. As companies specializing in mobile payments find more success, they are beginning to expand into new territory. These companies are bringing more competition into new sectors, which is forcing other companies to provide better services to consumers.