Mobile commerce check in kiosks expand in L.A. airport
|
Passengers flying Alaska Airlines will now be able to use these new services at the L.A. International Airport
Travelers are already using mobile commerce based kiosks to be able to check in through certain airlines at the Los Angeles International Airport, but these services are about to start expanding quite significantly over the next three years, starting with Alaska Airlines.
Both airports and airlines are expected to begin making considerable investments into m-commerce.
A new survey has shown that mobile commerce kiosks are expected to take off at many different airports and through a range of airlines. In fact, the survey showed that almost 90 percent of airports intend to make an investment into this type of mobile technology within the upcoming three years. This will be good news for tech savvy travelers who are rapidly growing in numbers.
These kiosks use mobile commerce technology to allow a passenger to check in using a smartphone.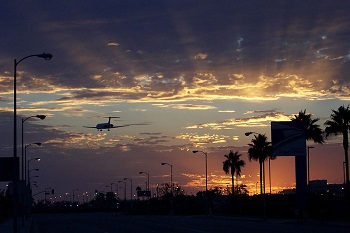 Using this mobile technology, some of the largest airports in the world are giving travelers a way to obtain a boarding pass without having to check in with a gate agent. A recent survey conducted by SITA, a multinational technology firm, has shown that these kiosks are currently serving about 2.4 billion passengers every year. According to the chief exec at SITA, Francesco Violante, "This is the age of the connected traveler with nearly all passengers carrying mobiles, tablets and other devices."
Some additional key findings from this survey have shown the following:
• Almost 90 percent of airport operators that participated in the study said that they had intentions to invest in kiosks, as well as self-boarding stations and self-serve bag dropping stations within the span of the next three years. This year, alone, airports are expecting to spend about $6.8 billion on tech.
• Nearly half of the airlines that participated in the survey are able to update passengers about flight issues – such as cancellations or delays – via mobile device. By 2017, that figure is expected to rise to 97 percent.
• Under 5 percent of passengers around the globe are currently using their mobile commerce to check in, but that rate is expected to reach the 15 percent mark by 2017.