Mobile app launched by LG to provide Delhi drivers with traffic alerts
|
This smartphone application has been designed to help motorists to overcome the challenges of daily driving.
A new mobile app has just become available for drivers using their smartphones in Delhi, so that they will be able to better understand the flow of traffic and to be alerted in areas where there may be snarls and other problems.
This application is available to users of Android based smartphones, which are the most common in the city.
The mobile app was developed along with the assistance of Lt. Governor Najeeb Jung, who was there for the launch of the application, which is meant to be a "step to make life easier" for the residents of this capital city. The name of the product is the Delhi Traffic Police app. This will provide commuters with a range of different types of important information that could help them to better make their way to and from work every day.
The mobile app will also give them the ability to report issues that they have noticed along their routes.
For example, if a traffic light is out and it doesn't look as though the authorities have been advised – that is, there isn't anyone official directing traffic and there are no repair crews on site – then this application provides the ideal opportunity for people to report it as soon as it is noticed. This can help the correct parties to take action as early as possible so that traffic disasters can be avoided.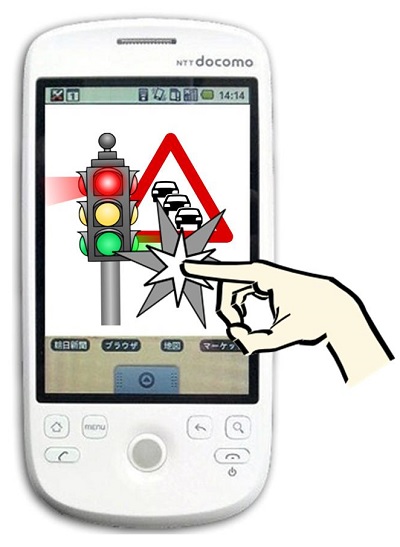 _____________________________________________________
Ad -

#1 Ways to Double Your Productivity For Life
By Jason Fladlien, referred to by many as "One of the top 5 living marketers on the planet". How did he get there? By working smart. Get twice as much out of your day with Jason's easy system -
Learn More Here
_____________________________________________________
Jung also announced that at the same time that the Android app was launched, the Delhi Traffic Police website also received a considerable upgrade. This will provide commuters with a spectrum of additional features.
The Police Commissioner in Delhi, B.S. Bassi, expressed support for this new tool, saying that it is a step to help to make the everyday lives of the people in the city notably easier to live. At the moment the mobile app is available at the Google Play store. It provides users with alerts, reporting options, the ability to measure distances depending on various routes to arrive at a destination, and will even calculate fares. The app will also alert users to areas that are currently experiencing issues such as flooding, or will notify them when they will be traveling through areas where accident rates are especially high.