Mobile app index to launch by MasterCard
|
The credit card giant recently announced the beginning of a massive database for mapping available applications.
MasterCard unveiled its intentions at the World Retail Congress to begin a Europe-wide mobile app index that will map all of the shopping applications that are publicly available in Europe.
The name of this effort will be the Mobile Top App Index by MasterCard.
The purpose of this mobile app index will be to help to identify some of the best shopping applications that are available throughout the diverse European marketplaces. It is also meant to help to pinpoint some of the ways in which consumers in that part of the world are adopting and using their smartphone and tablet technologies as the shop while they are on the go. The top mobile commerce apps in Europe will be broken down into twenty different categories and are going to be announced next March at the Mobile World Congress.
The company hopes that its mobile app index will help to highlight some of the winning solutions out there.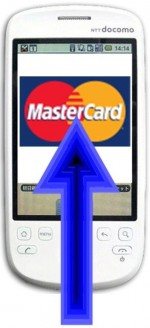 According to the MasterCard Europe president, Javier Perez, it has never been easier to purchase products and services through the use of mobile devices, "as innovation goes hand in hand with growing consumer demand." He went on to explain that "MasterCard is a technology company connecting banks, retailers and consumers. Our Mobile Top App Index will highlight the most outstanding solutions in the mobile shopping app arena for the benefit of European consumers and retailers."
The ratings in the index will be applied to mobile commerce apps across thirty six different countries in Europe. This will be the result of the efforts of a dedicated team of experts from the company, in conjunction with Associate Professor (Reader) in Digital Innovation, Dr. Carsten Sørensen, from the London School of Economics and Political Science. Dr. Sørensen stated that the great diversity in m-commerce applications "fundamentally changes the way people think about their tasks."
Dr. Sørensen also added that since shopping is among the activities that device users do quite regularly, this new index could potentially assist consumers in being able to find exactly the mobile app they require and it will become a driver for the industry as a whole.