Mobile app could be the solution to trash issues
|
A cloud based application could help scavengers to clear out a great deal of the garbage piling up in Jakarta.
Jakarta may soon be following in the footsteps of Bangalore, India, in the use of a mobile app that would help to empower scavengers who play an important role in reducing the rising garbage problem that is piling up in the city.
The mobile application that is designed for this purpose has been called "I Got Garbage".
The project manager for "I Got Garbage", from Mindtree IT services company, Prashant Mehra, has designed the mobile app to make it possible for scavengers to offer services of track picking to households that are seeking improved waste disposal options and additional garbage management services. The scavengers simply download the app and register with it so that they can start the process of taking part in the service that will allow households to hire them for their services.
This mobile app is geared primarily toward rag pickers who will receive training from the company.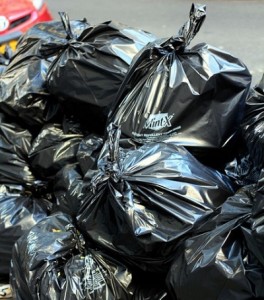 Mehra explained that "A group of rag-pickers can register their group on our application. We then will provide them with one-day training on the dos and don'ts on doing their jobs, how to keep themselves safe [from dangerous substances in the garbage] and how to act politely with their clients."
Every scavenger who wants to take part in this program is equipped with a smartphone based on Android and that has the I Got Garbage app installed on it, as well as one of the company's uniforms.
Residents who choose to use the service can also download this mobile application, which is equipped with geolocation technology, making it possible for the homeowner to connect with a worker who is located nearby. From that point, the app user will "enter into a service contract, which requires each house to pay around US$2 per month for the service." The rag pickers who are hired by this program can serve as many as 200 houses.
At the moment, the mobile app has 6,500 participating scavengers serving around 100,000 houses in Bangalore. This is quite the accomplishment as it has been only two years since the creation of the program.