Mobile ads from India bring home the wins from Cannes Lions
|
The country scored extremely well in promoting products and services, returning home with many medals.
In the field of marketing, the mobile ads that were created in India scored extremely well at the Cannes Lions International Festival of Creativity, which was held in the south of France, after having taken home many medals and cleaning up in several key categories.
With 27 medals to display with pride, the Indian teams also grabbed up the Cyber and Mobile categories.
Among the winners from the country, JWT India brought a very respectable eight Lions home. This is the largest number that was awarded to any firm from India in 2014. The cyber and mobile ads that drew the greatest applause for the company was the star campaign that it ran for Nike, "Make Every Yard Count." Of that agency's eight Lions, seven of them were awarded for that campaign, including four silver medals and three bronze ones throughout the Branded Content, Cyber, Film Craft and Film categories.
The country is quite proud of all of the winners who brought home medals in everything from cyber to mobile ads.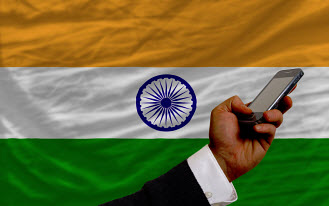 The campaign that brought in JWT's final win was a bronze medal that was awarded for the firm's efforts on behalf of Godrej Securities-Antique store, Music store and Home. According to the JWT South Asia CEO, Colvyn Harris, "I am delighted with our performance at Cannes this year. With four Silvers and four Bronze, JWT has once again proved that the excellent performance is a testimony to the powerful ideas and brilliant work we put forth for our clients, their brands and their business, which has received the recognition it deserves."
The Nike India marketing director, Avinash Pant, explained that the company was very excited when it heard that there were seven Lions won for the "Make Every Yard Count" campaign, at Cannes. He called the film in question a "dedication to each and every one of those young cricketers who relentlessly chase their dreams," before sending the congratulations of the company to the JWT team for their wins.
The cyber and mobile ads categories are greatly coveted and the Indian teams can take great pride in their accomplishments, this year.