MEMS Microphone market to grow at a CAGR of 16.27% over the period 2015-2019
|
Global MEMS Microphone Market 2015-2019
A MEMS microphone consists of a pressure-sensitive diaphragm that is fixed directly into a silicon IC, accompanied by an integrated preamplifier. MEMS microphones are often integrated with modern digital products. It is widely used in high-quality audio output devices. Most smartphones and tablets use MEMS microphones for the high sound quality. Technological advancement has led to the development of advanced miniature MEMS microphones that can be easily integrated into compact electronic devices. In addition, MEMS microphones are also increasingly being used in hearing aids because of their superior noise-suppressing quality.
Global MEMS Microphone market to grow at a CAGR of 16.27 percent over the period 2014-2019.
The need to develop improved applications in mobile devices has propelled the demand for MEMS microphones. Mobile device vendors are developing new applications, which use in-built sensors for analyzing different activities of consumers. The growing demand for smartphones and tablets is also expected to drive the market growth.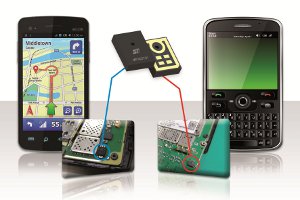 "The need to reduce packaging size and integrate 9-axis sensors in a single package has become essential. Hence, vendors are striving hard to achieve standardization in packaging because of huge increases in unit shipments of MEMS sensors,".
"Low-temperature wafer bonding, packing MEMS at wafer dicing level and doped polysilicon and silicon interposers for packaging are expected to boost the market growth in the coming years."
Request For Research Report Sample @ http://www.marketresearchstore.com/report/global-mems-microphone-market-2015-2019-6352#requestSample
Covered in this Report
This report covers the present scenario and the growth prospects of the Global MEMS Microphone market during the period 2015-2019. To calculate the market size, the report considers revenue generated from the sales of MEMS microphones across the following segments:
Mobile Devices (Smartphones and Tablets)
Cameras and Camcorders
Gaming Consoles
It also presents the vendor landscape and a corresponding detailed analysis of the top five leading vendors in the Global MEMS Microphone market. In addition, the report discusses the major drivers that influence the growth of the market. It also outlines the challenges faced by the vendors and the market at large, as well as the key trends that are emerging in the market.
_____________________________________________________
Ad -

#1 Ways to Double Your Productivity For Life
By Jason Fladlien, referred to by many as "One of the top 5 living marketers on the planet". How did he get there? By working smart. Get twice as much out of your day with Jason's easy system -
Learn More Here
_____________________________________________________
Global MEMS Microphone Market 2015-2019, has been prepared based on an in-depth market analysis with inputs from industry experts. The report covers the Americas, and the EMEA and APAC regions; it also covers the Global MEMS Microphone market landscape and its growth prospects over the coming years. The report also includes a discussion of the key vendors operating in this market.
Read Full Market Researech Report with Table Of Content @ http://www.marketresearchstore.com/report/global-mems-microphone-market-2015-2019-6352
Key Market Drivers
High Demand for MEMS Microphones in Mobile Devices
Increased Applications in Healthcare Segment
Increased Investment in R&D
Rise in Demand from Consumer Electronic Devices
Key Market Trends
New Applications
Advanced MEMS Packaging
Miniaturization of MEMS Microphones
Key Market Vendors
AAC Technologies Holdings Inc.
GoerTek Inc.
InvenSense Inc.
Knowles Electronics Inc.
STMicroelectronics NV
To define the market circumstances in the next 3-4 years, Our analysts have conducted in-depth analysis of the impact of market drivers, challenges and trends featuring data on product segmentations, vendor shares, growth rate by revenue and an evaluation of the different buying criteria in the order of importance.