Location based technology becomes a USD learning tool
The University of San Diego's IT department is using geolocation technology for interactive instruction.
The IT department at the University of San Diego (USD) has recently launched the World Interactive Study Environment (WISE), which uses location based technology to help students to drop pins from wherever they are around the globe, and to add comments, videos, and pictures, in order to encourage greater interaction and discussion among class members.
The pilot of the WISE platform is being run throughout this summer by a 10 student class.
The members of that class will be heading to London as a part of an art history study program. Previously, the platform has already been used in 2015 since its launch, when the location based technology was brought throughout lower income neighborhoods in San Diego by social science students. It was also used by those students for documenting trips that were taken to their local farmers market.
The location based technology is being tested in a number of different contexts and functions.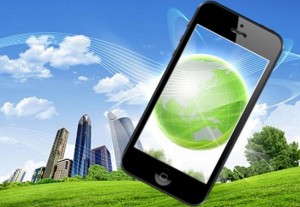 The development team behind the WISE platform is now working on creating native iOS and Android versions. Currently, this geolocation technology functions with Google's Cloud Storage, its App Engine, and its Maps.
The data from the early adopters is integral to the team at the university that is continuing to work on the WISE geolocation platform. They will be collecting the feedback from the pilot programs in order to continue to evolve and enhance it for improved use. They are also considering marketing this platform in order to sell it.
The reason is that there is a nearly endless list of potential learning uses for location based technology, so there is a considerable amount of potential to make money if they are able to sell the tech to the right organization. This is particularly true in the higher education fields, where there is currently a struggle in boosting the interactivity of lessons within the classrooms. The student population is now made up of people who have grown up with the use of digital tools and have a certain expectation as to the types of resources that should be available to them throughout their studies.
About The Author
BWild
While taking an extended vacation (due to lack of work) from Bill's normal occupation as a sound engineer, he found writing to be a new found passion. Technology trends sparked his interest so he started writing about the latest and greatest gadgets to hit the market and then we found him, or he found us...does it really matter? Bill now writes for Mobile Commerce Press concerning news matters that are changing the industry today.