HP says that mobile technology will be important in schools
|
The company's estimates have shown that tablets are becoming an important part of education.
The vice president of Hewlett Packard has recently released a statement that has shown that the use of mobile technology will be important to preparing students for life in the workplace, and he accompanied this prediction with an estimate of how much U.K. schools will be spending on this equipment.
In fact, in 2015, alone, HP has estimated that schools in the United Kingdom will spend £196 million on this tech.
According to Gus Schmedlen, the HP vice president of worldwide education, printing and personal systems, said that many schools have been adopting an attitude to "wait and see" how things go with new mobile technology devices, but they have been highly influenced by the trends being set by early adopters. Schmedlen stated that schools would be starting to make the digital leap forward.
HP feels that the time has arrived for schools to start using mobile technology as a part of overall education.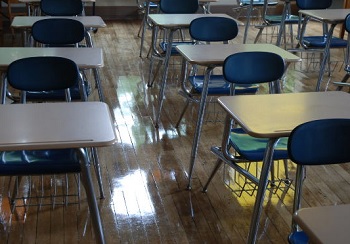 Schmedlen explained that "IT is an essential part of learning as it allows pupils to understand concepts such as the sourcing of information, skills such as coding and also prepares them for the workplace." He went on state that "Additionally for the teacher, IT provides a value-add by attracting students' attention as well as motivating, enhancing and complementing learning."
HP feels that the use of mobile tech is going to change the way students receive their educations, saying that ongoing assessment of the use of various types of devices is going to play a vital role in moving ahead.
The statement released by Schmedlen expressed that using technology for formative assessment can give teachers feedback in real time (or close to real time), so that interventions and adaptations in the teaching strategy can be put into place in a timely manner, instead of having to wait until the end of a term or a lesson, when final testing and overall scores are tallied.
The idea is that mobile technology can allow the right actions to be taken throughout the learning process, instead of waiting until a child is already failing.