Facebook is testing new e-commerce feature
Facebook is testing a feature that will allow retailers to sell products directly from the social media page
Facebook is once again trying its hand in the e-commerce space. The social network has beguns testing a new feature for small and medium-sized businesses, which will allow them to sell products directly through their Facebook pages. For some, this feature will simply direct to a retailer's website, where products can be purchased as normal. Facebook has not released information concerning which retailers are testing the new feature, but the feature is expected to be quite attractive to mobile consumers.
Breaking into e-commerce may be a difficult task for Facebook
Facebook has taken a strong interest in mobile commerce, but has had trouble entering into this sector for some time. The company has been testing various features that would enable consumers to make purchases on the social network either through a mobile device or a conventional desktop. This social commerce, as it is called, is becoming a popular concept among consumers, as many people often use social networks to research products and look for special deals being offered by retailers.
Company's past endeavors have not yielded positive results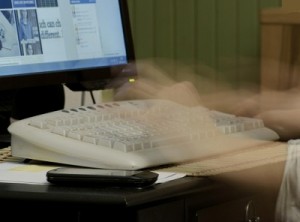 While consumers are beginning to rely more on social networks to purchase and research products, there is no guarantee that social commerce will find the same success that mobile commerce has had. Consumers may also not be comfortable with shopping through Facebook. The social network had tried to break into the e-commerce space in 2009 through a partnership with 1-800-Flowers. Facebook users were not interested in purchasing products through the social network, however, as they did not see it as a merchant.
Facebook will face significant competition in the e-commerce field
As Facebook enters into the e-commerce space, it will be facing strong competition from other companies that have already found some success in this field. Twitter is one such company, and Pinterest is quickly becoming a significant force in the e-commerce space. Because consumers do not typically see social media companies as retailers, these companies entering into the e-commerce space may be more of a struggle than it has been for retailers.
About The Author
Denny
Denny is a graduate of the California State University of Northridge where he majored in Journalism and American History. Denny writes for Mobile Commerce Press on a part time basis while also working on his own ebook, The Only Mobile Marketer Left Standing. We've been told this title may change at least a hundred times before or even after publishing.