EasyJet embeds wearable technology into uniforms full of sensors
|
New uniforms for crew have now been debuted by the U.K. airline, which are lit with LED.
New uniforms have now been released for EasyJet crewmembers to wear, which are embedded with wearable technology in the form of sensors and LED lights that are designed to offer several features and benefits.
The cabin crew now have high tech uniforms that include many features of embedded wearables.
The airline was first founded in 1995 by Sir Stelios Haji-Ioannou and is the largest airline in the United Kingdom, based on the number of passengers it carries. It is now using the company's 20th anniversary as the opportunity for cabin crew and engineers to be able to don uniforms that have wearable technology features woven into them. Both of these types of uniforms have features such as microphones built into them. The microphones were chosen to make it possible for pilots, crew and engineers to communicate with each other.
Cabin crew uniforms also feature dots of LEDs along their shoulders among their wearable technology features.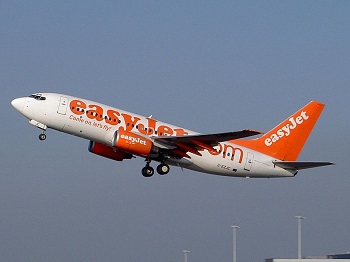 The LEDs indicate the flight number and the destination of the plane. The lights provide illumination along the hemlines and also offer additional lighting for visibility in case of an emergency.
On the other hand, the wearables laden uniform meant for engineers has both LEDS and reflective panels in the hood. The idea is that the clothing itself will provide lighting to a work area so the engineers won't be required to have to try to direct a light while trying to complete their tasks at the same time. This will leave both hands free to complete a job, replace panels, and do everything else that is required to keep aircraft in top shape.
Furthermore, built-in video cameras make it possible to send images to other engineers in order to receive a second opinion about complex problems and the best course to take in order to correct them. At the same time, barometers and air quality sensors are meant to help engineers keep up with the safety of their work environments. It even becomes possible to use this wearable technology to create air quality maps for various cities.