Controversial mobile technology official says there is no proof of health harm
|
The BSNL has released a statement that claims that there has yet to be proof that phones or towers have harmful radiation.
An official from Bharat Sanchar Nigam Limited (BSNL) in Agartala, India has now released a statement on behalf of the company that says that there has yet to be any conclusive evidence or data that would indicate that radiation emitted from mobile technology or cell phone towers have any adverse impact on the health of human beings or the environment.
The statement was made on behalf of BSNL by the chief general manager of the company.
The Northeast circle one chief general manager, D.P. Singh explained that "There is no conclusive study, data or evidences about the bad health or ecological effects of radiations from mobile phones or towers in India," when speaking about the impact of mobile technology. Mr. Singh was addressing reporters when he made this controversial statement that has caused people from around the world to react in support of or against BSNL's official perspective on the matter.
According to Singh, the mobile technology precautions in India are superior to much of the developed world.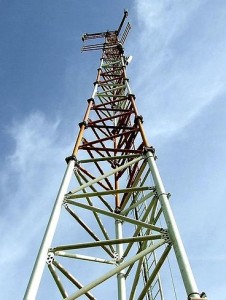 He stated that "India's stringent measures against radiations from mobile phones or Base Tower Stations (BTS) are ten times more than the USA and European countries." He also explained that there are approximately 775,000 BTSs within India, and as of yet, there have been only about 90 of them that have been determined to be non-compliant with the regulations that are set forth by the department of telecommunication (DoT), for which the operators have been issued penalties.
_____________________________________________________
Ad -

#1 Ways to Double Your Productivity For Life
By Jason Fladlien, referred to by many as "One of the top 5 living marketers on the planet". How did he get there? By working smart. Get twice as much out of your day with Jason's easy system -
Learn More Here
_____________________________________________________
Singh said that the penalty that was imposed in each of those cases was Rs 10,00,000 ($US 15,800) to each of the operators who was determined to have a non compliant BTS.
The official explained that electromagnetic field levels from those mobile service towers is audited regularly by way of Telecom Enforcement Resource Monitoring (TERM) cells of the DoT. Those are being completed in order to ensure that the mandatory regulations have been implemented and that the towers are all compliant.
Singh also pointed to a number of WHO studies that have been conducted over the last twenty years with regards to the potential health risk of mobile technology and BTSs, saying only that "A section of so-called experts and environmentalists to achieve their personal gain and business benefit are occasionally spreading exaggerated facts about radiations from mobile phone or towers based on some myth and falsehood." This indicates that despite the World Health Organization conclusions, Singh and the BSNL feel that they have somehow been able to establish that the radiation from these devices and towers are safe. It is no mystery as to why the statement has generated controversy from around the globe.