BlackBerry teams with PayPal to focus on mobile commerce
|
Partnership with PayPal will make mobile payments possible through BBM app
BlackBerry has been struggling to compete in the mobile space for some time, but focusing into the mobile commerce space may give the company the edge it needs to engage consumers. BlackBerry has announced that it has partnered with PayPal in order to develop a method to allow BlackBerry users to send and receive money. Transactions will be conducted through BBM chats, which will be accessible to iOS and Android BBM users as well.
Beta version of app is now being tested in Canada
A beta version of the application that will be used to make transactions has already been released, but testing for Android and iOS BBM users is being limited to those living in Canada. Through the BBM app, users can use the "Send Money" icon provided by PayPal, which will allow them to transfer funds to others using the application. Funds will be passed between PayPal accounts, so users must have an authorized account before their can receive money.
BlackBerry finds challenges in working in the mobile commerce space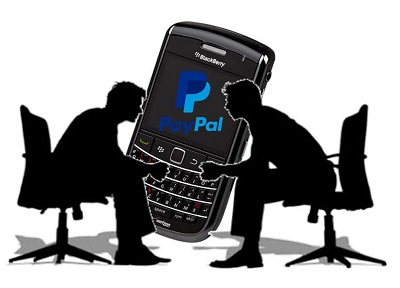 BlackBerry has involved itself in the mobile commerce space in the past, but has found limited success in doing so. BBM Money was one of the first mobile payments service from the company, which allowed users to send funds to others. They could also use this service to send people pre-paid mobile credit, which could be used for a variety of purposes. BlackBerry has not found the same success in mobile commerce as other companies, such as PayPal and Google.
Engaging in mobile commerce may give BlackBerry the tools it needs to compete
Companies that have begun focusing on mobile commerce have begun finding success in their favored markets. For BlackBerry, a greater focus on mobile commerce may provide the company with more momentum, allowing it to compete with both Apple and Google when it comes to the mobile payments market. BlackBerry users have been seeking mobile commerce solutions for some time, but their options have been quite limited due to the lack of support that BlackBerry devices have for mobile transactions.