A special app has now been released in the hopes of helping to track down child predators.
The federal government has now released a new app that is meant to expand the mobile marketing that it is capable of achieving in order to help to locate child predators who are being sought in order to bring them to criminal prosecution.
The app is called "Operation Predator" and makes it simple to make reports of suspected local issues.
The app is focused on using mobile marketing to spread the word about people who are already being sought, as well as to make it easier for the public to be able to make a report of potential child exploitation that is going on in their own communities. This will allow the public to be able to work with the Homeland Security Investigations (HSI) special agents from the U.S. Immigration and Customs Enforcement (ICE) to be able to identify and find people who are suspected of being child predators.
This mobile marketing campaign and app are also meant to help to protect victims from further abuse.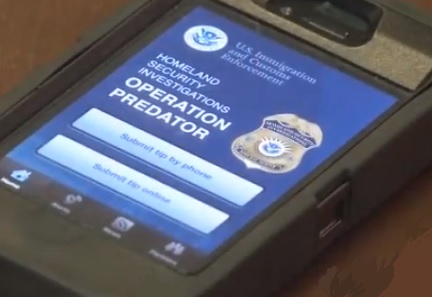 By downloading this mobile marketing app, the American public can use it to make a direct phone call to the HSI tip line, can make an online submission of a tip, can help to identify some of the suspects on the most wanted lists, can read about the most recent arrests and investigations that are currently underway, and can receive alerts when there are new suspects being sought.
This is a new form of mobile marketing from ICE and could potentially pave the way for other organizations and other countries to use smartphones and apps for similar purposes. The acting Director of ICE, John Sandweg, explained that "When children are being sexually abused and exploited, it's a race against the clock to rescue the child and bring the predator to justice." He added that "These investigations are one of our highest priorities, and in today's world, we need to be technologically savvy and innovative in our approach."
Mobile marketing has the unique ability to reach people no matter where they are or what time it may be. This app helps to take advantage of the fact that the public won't be required to watch a certain news program or read a specific news paper, or even actively seek out the information on a website in order to receive it.