Apple and Google press on in their fight for mobile payments supremacy
|
Companies are making adjustments to how they approach mobile payments
Both Apple and Google are pushing further into the mobile payments space, hoping to establish a strong foothold there in and embrace a dominating position in the market. To do so, both companies are changing the way they approach the mobile payments space, making their services more attractive and robust for those that are interested in mobile shopping. Competition in this market is fierce, however, so both companies will have to work harder to engage consumers effectively.
Wallet is becoming a peer-to-peer payments solution
Google is preparing to unveil its plans for its troubled Wallet platform. Google Wallet allows users to participate in mobile payments, but the service has struggled to find traction with consumers for some time. Wallet was launched in 2011 and experienced a security problem shortly after its launch. The service had also been based on NFC technology, which limited its appeal to consumers due to the rarity of NFC-enabled devices at the time. Google has been working to overhaul the Wallet platform in order to make it more accommodating to consumers and merchants interested in mobile payments.
_____________________________________________________
Ad -

#1 Ways to Double Your Productivity For Life
By Jason Fladlien, referred to by many as "One of the top 5 living marketers on the planet". How did he get there? By working smart. Get twice as much out of your day with Jason's easy system -
Learn More Here
_____________________________________________________
Improvements to Apple Pay may make it more attractive to consumers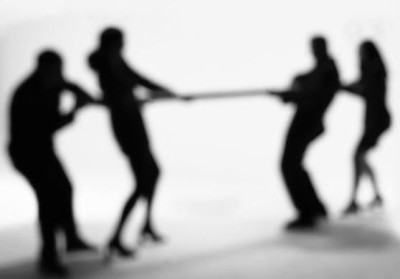 As Wallet is being redesigned to be a peer-to-peer payment app, Apple is also planning on enhancing its own payment service, called Apple Pay. It is expected that Apple will introduce a loyalty rewards program in the coming months, which will reward those using the service regularly. Other enhancements include improved security features and functionality. Such improvements could increase the attractiveness of Apple Pay.
Apple and Google have to work to catch up with the competition that exists in the mobile payments market
Apple and Google entered into the mobile payments space somewhat later than other companies. This places them at a modest disadvantage as consumers have had time to get comfortable with other mobile payments platforms. By enhancing their platforms, Google and Apple may begin to generate more momentum  in this market and become prominent players on the mobile payments battlefield.