Amazon device may solidify company's stance in mobile commerce
|
Amazon may unveil its new smartphone later this week
Amazon is expected to make a major announcement this week, and some believe that the company will unveil its own smartphone. Amazon's mobile device has existed as a rumor for some time, but the company had confirmed that it was, indeed, developing a smartphone back in 2012. Given Amazon's strong following, the device could become a major competitor for other smartphones currently on the market. The device could also further solidify Amazon's powerful stance in the mobile commerce market.
New device will be equipped with innovative technologies and have features specific to mobile commerce
Relatively little information is known for sure about the forthcoming Amazon device, but it is expected to have the ability to display 3D images. It is expected have motion detection cameras and facial recognition technology as well. The smartphone is likely to boast of major e-commerce features that support mobile payments, with the Amazon application serving as the device's default mobile shopping platform.
_____________________________________________________
Ad -

#1 Ways to Double Your Productivity For Life
By Jason Fladlien, referred to by many as "One of the top 5 living marketers on the planet". How did he get there? By working smart. Get twice as much out of your day with Jason's easy system -
Learn More Here
_____________________________________________________
Amazon device may serve to disrupt the current mobile market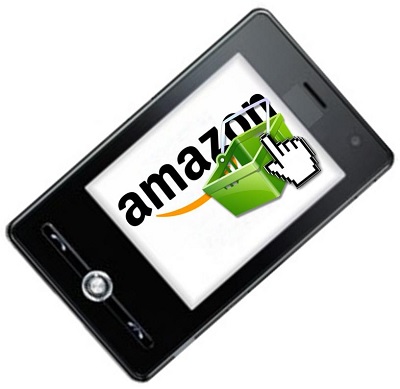 The Amazon device could disrupt the current mobile market, which is primarily dominated by both Apple and Google. The iOS and Android platforms account for the vast majority of the market currently and the competition between the two companies has not produced much innovation in recent years. Amazon may be relatively new to the mobile market, but the company has already succeeded in disrupting some of the competition and trends that had existed in mobile commerce. Amazon has established itself as a powerful name in mobile shopping and this position may be further strengthened by its new device.
Competition with Apple and Google may prove to be a difficult task
Amazon will, of course, face strong competition from both Google and Apple. Both of these companies have a strong following that is quite devout. As such, it could be difficult for Amazon to sway consumers away from the companies behind their favorite mobile operating systems. Given the fact that new smartphones can also be quite expensive, consumers may opt to wait for a year or more before considering purchasing Amazon's device.