Activision Blizzard may enter mobile games space with recent acquisition
|
Activision Blizzard acquires King Digital
Activision Blizzard, a leading publisher of games and parent company of both Blizzard and Activision, has successfully purchased King Digital, makers of the massively popular Candy Crush franchise of mobile games. The company purchased King Digital for $5.9 billion, which is more than Disney paid for the rights to the famed Star Wars franchise. Mobile games are becoming a prominent focus for many companies involved in the game industry, as these particular games have proven to be quite lucrative.
Mobile games market expected to reach $55 billion by 2019
According to Activision Blizzard, the mobile gaming space is expected to reach $36 billion this year, growing to $55 billion by 2019. This explosive growth is creating a great deal of interest among investors, as mobile games could represent a major return on investment in a relatively short amount of time. Investors have been pressuring Activision Blizzard to enter into the mobile games market for several years, but the company has only done so in a limited capacity, focusing its efforts on its more popular franchises for consoles and PC.
Mobile games are very simplistic and do not appeal to the core audience of Activision Blizzard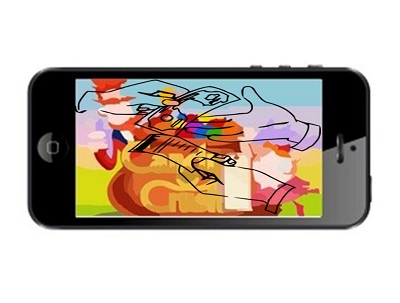 One of the reasons that Activision Blizzard has been slow to enter into the mobile games space is because its most popular games are not suited for mobile devices. The attraction of these games are their graphics, immersive experiences, and interactive multiplayer options. Mobile devices have very limited capabilities when it comes to providing an expansive and immersive experiences, but they excel at offering consumers access to easy-to-play and simplistic games, in both style and mechanics. Moreover, Activision Blizzard's core audience is not incredibly involved in mobile games, as they prefer to play their games on consoles and computers.
King Digital could help Activision Blizzard break into the mobile gaming space
The purchase of King Digital may allow Activision Blizzard to begin establishing a strong presence in the mobile gaming space. In the past, King Digital saw major success with its mobile games, but has struggled to replicate this success after 2014. The company has developed some 200 mobile games, but only its Candy Crush franchise has done well, both financially and in terms of player adoption.