5G mobile technology predicted to revolutionize VR and AR platforms
|
5G may be the tech that will bring virtual reality (VR) and augmented reality (AR) to the masses.
5G mobile technology will change the entire virtual reality ecosystem according to two Chinese tech giants ZTE and Huawei Technologies. Both of these companies, which are based out of Shenzhen, are among the world's top proponents of 5G. This next generation mobile communications technology is expected to deliver transmission speeds 100 times faster than current 4G networks. This makes it far more ideal for VR and AR, which currently lacks the technology needed to run optimally.
5G will deliver connection speeds of 1 to 10-gigabit per second and less than a millisecond of latency.
In other words, it will take less than a millisecond of time for data to get from one point to another. Presently, streaming 3D content is slow and latency is poor.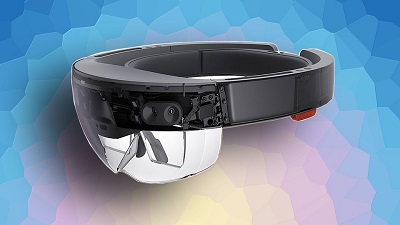 According to Roland Sladek, Huawei vice president of international media affairs, "The virtual-reality ecosystem is not mature enough now, in terms of content and bandwidth," Sladek added that "If you want to stream 3D content, it's very slow. Latency is not great. That will drastically change with 5G."
Both ZTE and Huawei Technologies forecast that when 5G mobile infrastructure is widely deployed from 2020 there will be a boom in the global AR and VR markets.
The GSMA says that 5G Mobile Technology will lead to a "hyper-connected society."
The GSM Association represents almost 800 wireless network operators and approximately 300 companies in the wider ranging mobile network, including ZTE and Huawei. The association believes that 5G will make mobile even more important than it already is to consumers and industries like virtual and augmented reality.
The association and the two Chinese network equipment and handset suppliers are not the only ones who are predicting that VR and AR will take off in the future. Earlier this year analysts from Goldman Sachs predicted that the global VR and AR market will reach $80 billion by 2025. An estimated $45 billion in sales will be generated from hardware and $35 billion from software.
Proponents of 5G mobile technology believe that the new tech will deliver a more seamless virtual and augmented reality experience that simply cannot be provided today.