32GB iPhone 7 proves to be much slower than pricier models
|
Testing has shown that the least expensive version also comes with a considerably slower performance.
Recent tests on the 32GB iPhone 7 are showing that the price you pay for a smartphone can make a difference to performance. The testing by both Unbox Therapy and GSMArena have revealed very similar results.
The 32GB version of the Apple smartphone is considerably slower than its more expensive counterparts.
The two companies both independently found that the 32GB iPhone 7 is much slower than the 128GB and 256GB versions. Furthermore, the 32GB model's 4G reception is also notably poorer. The testing showed that the speed of the storage within the least expensive iPhone 7 model was a sizeable 200Mbps slower than the more expensive 128GB version.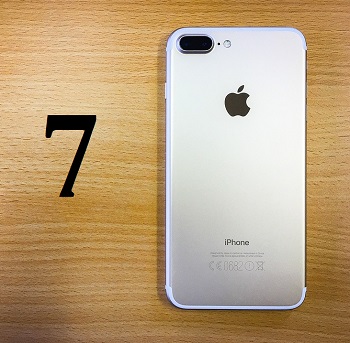 The read speed of the two mobile devices was measured at 656Mbps for the 32GB and 856Mbps for the 128GB. That said, it was also pointed out that in terms of day to day usage, any fluctuation in read speed higher than 600Mbps is unlikely to be detected by the user.
What may be noticed by 32GB iPhone 7 users is a difference in writing to the storage.
The write speed was significantly slower on the cheaper model. While the more expensive 128GB iPhone write to memory at 341Mbps, there was an eight times slower write rate on the 32GB model. Its write to memory speed was measured at only 42Mbps in the Unbox Therapy tests.
This was only underscored by the GSMArena tests. The iPhone 7 Plus version write rate was nearly identical. The 32GB smartphone registered a write to memory speed of 39.6Mbps. The 128GB iPhone 7, on the other hand, wrote to memory at 308Mbps.
Other testing of the various Plus versions have shown that there are differences among them in their cellular performance. Cellular Insights, a firm based in New York, tested the networking equipment of the devices. What it found was that models A1778 and A1784 – which were sold in the UK and Europe – achieved considerably poorer performance than the A1660 and A1661 models sold in the United States.
These tests show that it's not just the 32GB iPhone 7 that differs from the other models. Smartphone performance also depends on where you purchase your device.