Wearable technology store launched by Amazon UK
|
This type of product now has its own category, helping to confirm that it's more than a passing fad.
Wearable technology just received another shot in the arm as it has now received its own store at Amazon.co.uk, which suggests that it is much more than just a short term fad, and is being considered to be a solid tech trend that will be around for a while.
The new category at the giant online marketplace includes everything from smartwatches to fitness trackers.
The wearable technology store is now open and features over one hundred different types of device. They include many different subcategories of wearables, such as health and fitness trackers, smart glasses, smartwatches, wearable cameras, and others. The very nature of this type of mobile device often causes them to fit into more than one of the various categories. There are a broad range of different brands being offered in the store, ranging from more mainstream electronics giants – such as Samsung and Sony – as well as brands specific to wearables, in addition to startups in that category, such as Garmin, Jawbone, GoPro, Withings, and Misfit.
Amazon UK has been watching the sale of wearable technology explode over the last year.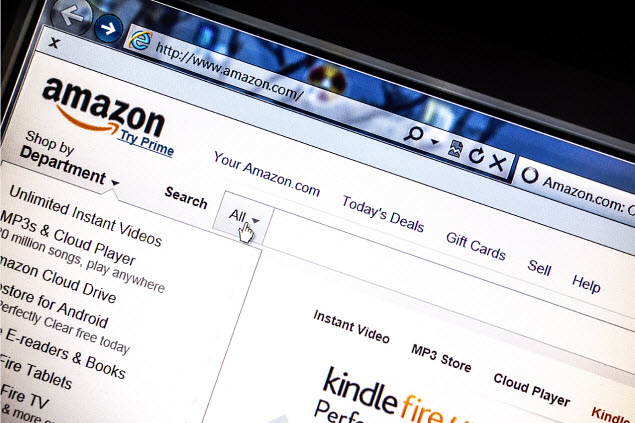 The director of consumer electronics at Amazon.co.uk, Andrew Milliken, explained that "With designs continually becoming simpler, smaller, and more stylish, devices have become increasingly useful and fit seamlessly into everyday life. As well as offering the biggest selection, the focus is also on providing customers with all the information they need to understand these new devices and make the best possible choice."
_____________________________________________________
Ad -

#1 Ways to Double Your Productivity For Life
By Jason Fladlien, referred to by many as "One of the top 5 living marketers on the planet". How did he get there? By working smart. Get twice as much out of your day with Jason's easy system -
Learn More Here
_____________________________________________________
The website is also offering a Learning Center for the store that will provide consumers with more product details and images, as well as detailed buying guides, reviews, and information regarding compatibility. This is an important addition to Amazon, considering that not every smartwatch or fitness band is compatible with every smartphone, laptop, or tablet. It is a good idea for customers to drop by that area of the site before actually making a purchase.
Many of the wearable technology devices sold over Amazon UK are compatible only with specific products by the same manufacturer or brand, so the additional resources will likely be quite handy for many shoppers.