Vodafone WiFi calling to launch throughout the United Kingdom
|
Customers with the mobile network will soon be able to make and receive calls without limitations or apps.
Across the United Kingdom, customers with Vodafone will soon be able to take advantage of WiFi calling that will be available without needing to use any special apps, and without any restrictions on who they will be able to call.
The telecom is rolling out this service nationwide to reduce problems associated with cell signals.
Vodafone has stated that by making WiFi calling available to its customers, then they will not be limited by places that their cellular signals can't reach. This way, customers will be able to place and receive calls from well inside buildings, from rural areas, and even while taking the London Underground. Any place with a WiFi connection will open up the ability for these device users to be able to use the service. This service is rolling out across the country over the span of the next few weeks.
The WiFi calling will be available to Vodafone customers at no additional charge and without plan changes.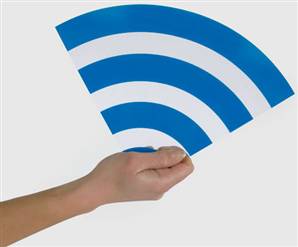 The service will be available by way of a range of different leading smartphones and mobile technology devices. According to Vodafone UK consumer director Cindy Rose, "Our wi-fi calling service allows customers to talk to loved ones, friends and colleagues for longer and in many more places." She also stated that it is simple for customers to use and it won't cost them any more money on their plans. "It works wherever a customer is connected to wi-fi, in a café, at home or the office, and automatically connects just like a normal call when a mobile signal is weak or non-existent."
This WiFi calling feature is only a part of a broader spectrum of efforts that Vodafone has been making to enhance its voice network. This has also included the nationwide launch of HD Voice Technology, as well as the rollout of 4G+, as well as the Vodafone Rural Open Sure Signal program. The goal of that last program is to ensure that even remote communities will be able to enjoy coverage for their mobile devices.