Forecasters had previously predicted that shopping over smartphones would cut back on in-person purchases.
As mobile commerce continues to become increasingly popular among retailers and consumers, alike many forecasters had expected that this would start to negatively impact the amount of shopping that would be occurring in brick and mortar store locations, but recent data is showing that this is not the case.
Many store owners were becoming afraid that mcommerce might have represented their demise.
That said, despite the fact that mobile commerce is growing ever stronger, it is online shopping as a whole that poses the real threat to in-person shopping. A new Gallup poll has indicated that purchasing over smartphones and tablets hasn't had any real impact on the buying habits at brick and mortar locations, when it comes to the majority of consumers in the United States. In fact, most people who took part in the poll stated that there has been no change in the shopping that they do within actual retail store locations.
This indicates that the growth of mobile commerce is occurring specifically within the online space.
Among the respondents, 59 percent said that they have not altered their retail store shopping. An additional 22 percent said that they shop in-person more often now, because of their smartphones and tablets. That said, 19 percent said that they are shopping less frequently at retail store locations.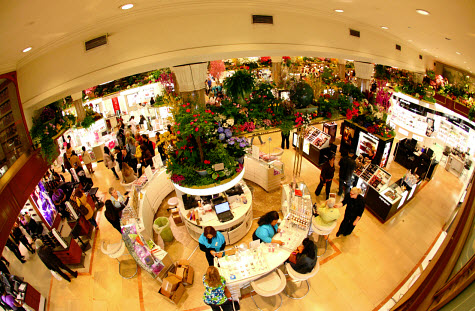 As e-commerce becomes stronger, retailers with brick and mortar locations have found that they are experiencing an increasing level of challenges. This is partially due to the fact that their online competition – particularly giants such as Amazon – have notably lower overhead costs, simply due to the very nature of what they are. This can, according to officials from Gallup, allow those online stores to offer the exact same products at meaningfully lower prices.
Another poll that was conducted by Gallup during the holiday shopping season identified "showrooming" as a potential threat, as consumers have a look at a product in a retail store and then compare prices on their smartphones and purchase it over mobile commerce for the lowest cost. That said, as of yet, retailers seem to be embracing the power of mobile marketing and mcommerce and don't seem to be experiencing any harm from its existence and popularity.