A specialist insurer of devices have found that one third of Brits have accidentally broken their machines.
A specialist insurer of gadgets, Protect Your Bubble, has released data that has indicated that one third (33 percent) of people in the United Kingdom have broken their smartphones or tablets at some point.
Moreover, a large number of those individuals has attempted to fix the device on their own.
In fact, 53 percent of the people who had broken their gadgets had made some attempt to fix them. Among the most popular methods that were used for these repairs included Super Glue, which was the most popular at 38 percent, followed by strong adhesive tape at 30 percent, and then rubber bands at 18 percent.
Other less traditional methods of repair for these gadgets have also been used for emergency fixes.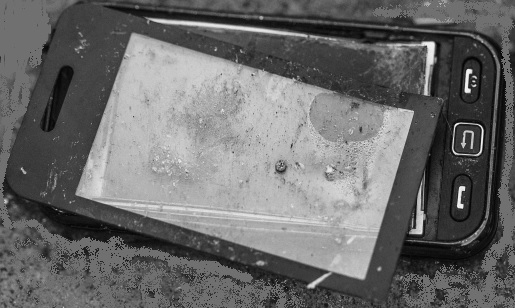 Among those emergency methods for repairing gadgets included using Blu-Tack (also known as sticky-tack), which was used by 12 percent of the respondents to the survey, as well as hair ties among 9 percent of the participants, and even chewing gum in 5 percent of the cases. Men were far more likely than women to attempt to repair their own device.
Fifty nine percent of the male respondents had tried to fix their own gadgets, whereas only 46 percent of the women had attempted to do so. The main reason that people try to fix their own devices – as was the case among 41 percent of the respondents – was that professional repairs cost far too much. That said, 24 percent of the survey respondents said that they were willing to put up with the damage to their devices. Another 15 percent said that they wanted to be able to make do with their device until their mobile contract was up for renewal so that they would be entitled to a new one.
Men have a likelihood that is 6 times higher than women for breaking their phones or tablets by sitting down onto them. However, women are four times more likely than men to cause damage to their gadgets as a result of using them while in the bath.