This latest wearable technology from the company will cost £180 when it arrives in November 2014.
Consumers in the United Kingdom who have been waiting for details regarding the release of the Sony SmartWatch 3 now have something to look forward to, as it has been revealed that it will arrive in the country in November and will cost £180.
The device is based on the Android Wear operating system from Google and has a 1.6 inch display.
The Sony SmartWatch 3 will become available at the Google Play store. The company pointed out that it is important to remember that "timings and availability will vary by market/operator, and some regional operator & market exceptions will apply." For example, Clove, a retailer, had first announced that it would have the wearables on October 23, but has since said that they will not have the Black and Lime versions until early in November. Moreover, the Metal models will not be on the shelves until the middle of the month.
Though the price of the Sony SmartWatch 3 starts at £180, the precise cost will depend on the model.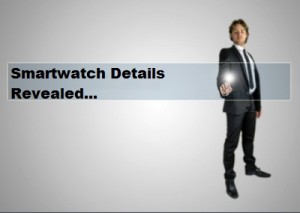 For example, the preorder price at Clove was listed at exactly that price, but that retailer is also showing that the preorder price of the metal version of the wearable technology will be considerably higher, reaching £215.
The various models that will be available in this smartwatch include the Classic, which will come in black, and the Sport, which will be lime colored. They are IP68 certified to be waterproof and dust proof. They will feature a transflective TFT LCD display that will be 1.6 inches and will feature a resolution of 320 by 320. The straps are silicon rubber, and the rear panel is stainless steel. A pink or white replacement strap can also be purchased for this device.
The Sony SmartWatch 3 is 38 grams and the device, itself is 36 mm by 10 mm by 51 mm. It will have 512 MB of RAM, a 1.2 GHz ARM A7 quad core processor, and will have 4 GB of storage, supporting NFC, GPS and Bluetooth 4.0 LE.