MasterCard teams with ING Bank to focus on QR codes
MasterCard has begu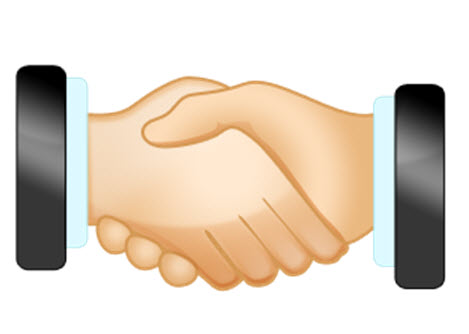 n testing new ways to allow consumers to make online transactions securely. The financial institution envisions a platform that will protect consumers from the risks they face in the online world while also providing them convenient service. The company's PayPass platform has become somewhat popular in mobile commerce, but MasterCard is looking to expand the capabilities of this platform and has set its sights on QR Codes. MasterCard has teamed with ING Group, a Dutch bank, to launch a trial project for its new initiative in the Netherlands.
QR codes becoming much more than marketing tool
QR codes are widely used in mobile marketing, but have seen some use in the realm of mobile commerce. The codes first rose to popularity in Japan in the 1990's, where advertisers would use them to provide engaging content to consumers. The codes have filled this role all over the world since then, but have begun expanding beyond their advertising roots. QR codes have begun seeing use as parts of virtual stores, wherein consumers can scan the codes to purchase particular items from a mobile website that is associated with a retail store.
Netherlands trial will put QR codes to use in mobile commerce
MasterCard believes that QR codes would be a secure platform for mobile transactions. The company, along with ING Group, are keen to see how the codes can function in mobile shopping in the Netherlands. The PayPass platform is MasterCard's flagship mobile commerce platform and will participate in the trial. Consumers with be able to use the PayPass to make purchases of goods through a number of participating retail stores. Consumers will also get a chance to use QR codes, which can be scanned to facilitate a mobile transaction through a secure website.
Viability of barcodes to be put to the test through 2013
The trial will run through the first quarter of 2013. MasterCard and ING Group will collect data concerning the trial to determine the viability of QR codes in mobile commerce. If consumers find the codes to be efficient, they may soon become much more than a simple marketing tool. This will be especially true if MasterCard can see that the codes are able to facilitate a more secure form of mobile commerce.