Survey shows that consumers are becoming heavily influence by mobile capture solutions
Mitek, a leading provider of mobile capture and identity solutions, has released the results of a new survey, which was conducted by Zogby Analytics. The survey suggests that the camera of a mobile device is the key to businesses effectively engaging Millennials, who are among the most tech-savvy and mobile-centric demographic in the world. These consumers have become quite involved in mobile commerce and the social aspects of their cameras are influencing their purchasing behavior.
Many consumers are using their mobile devices to make purchases
The survey found that approximately 86% of respondents claimed that have made a purchase or transaction from their mobile device, with 11% of these people doing so on a daily basis. Another 42% noted that their purchasing decision was based on what companies allowed them to do with their mobile devices. Notably, companies that did not support the mobile space in some way lost customers to those that did. Cameras and social media are beginning to play a major role in promoting mobile commerce among Millennials.
Consumers want to bundle all of their information into a singular source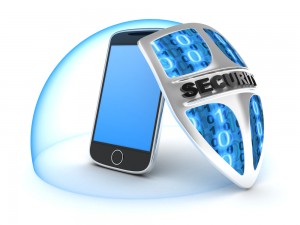 The survey found that 68% of consumers would prefer the ability to take a picture of their information rather than input this information manually. Approximately 28% want to associate all their information, including their credit card and gym membership information, with their driver's license. Taking a picture of their license could make this information more easily accessible and, in terms of shopping, could make mobile commerce much more convenient for consumers.
Consumers value security over convenience
While consumers value the convenient nature of mobile commerce, they are more concerned for the security of their information. The survey found that 54% of consumers claimed that security was more important than convenient, with data security and identity protection being the most significant concerns. Improved security could ensure that more Millennials become involved in mobile commerce, especially if mobile capture solutions become more capable of meeting their needs.